The Utah Road Trip To Utah's Most Gorgeous Mountains
One of the best things about exploring Utah is that we enjoy different biomes. From the deserts in southern Utah to the wetlands and forests that dot the landscape, we get a little bit of everything. During the heat of summer (which is right now, in case you didn't realize that it's 100 degrees outside!), it's time to head for our alpine forests. Here's a road trip that immerses you in Utah's most beautiful forest landscape. You'll see some waterfalls, drive along a road lined with fragrant pines, and visit multiple lakes. What are you waiting for? Hop in the car and head to Kamas, where our road trip begins.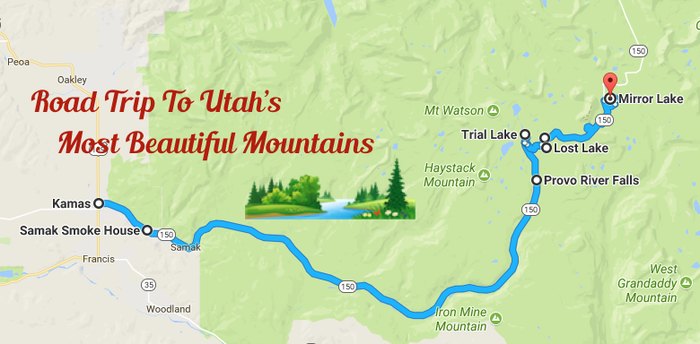 What's your favorite spot along the Mirror Lake Scenic Byway?