The Milkshakes From This Marvelous Utah Burger Joint Are Almost Too Wonderful To Be Real
Utahns just can't get enough milkshakes. Pretty much every burger joint in the Beehive State serves up thick, creamy shakes, and you could probably spend years trying them all. There's a little gem in Sugarhouse that often gets overlooked, but the shakes there are almost too wonderful to be real. Check out Millie's Burgers: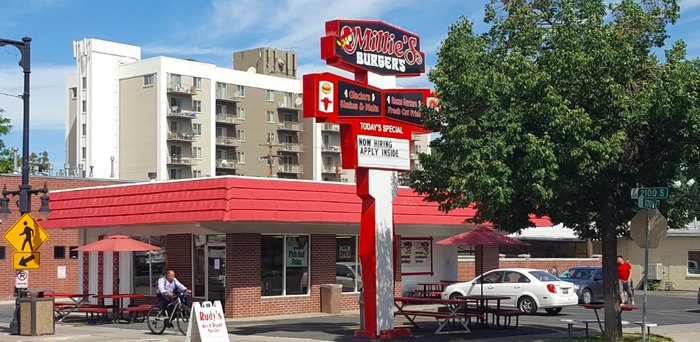 What's your favorite flavor of shake at Millies? Take a look at the restaurant's Facebook page, and follow so you can see new flavors and specials.
Do you want to see more of the best shakes in the Beehive State? Take a road trip to this small town that serves up tasty shakes, and stop at this classic drive in that hasn't changed in decades.
OnlyInYourState may earn compensation through affiliate links in this article.