There's Something Magical About These 10 Utah Lakes In The Summer
Last summer, we wrote about 10 beautiful lakes in Utah. Of course, the Beehive State has many more than just ten! So, here's another list of lakes you should definitely visit this summer. Get out of the heat and into the mountain to enjoy the natural beauty surrounding these lakes and reservoirs. Some are perfect for fishing; others are great for boating and water skiing. You might just hike to one of these lakes to enjoy a picnic and some wilderness solitude. Check out these 10 magical Utah lakes!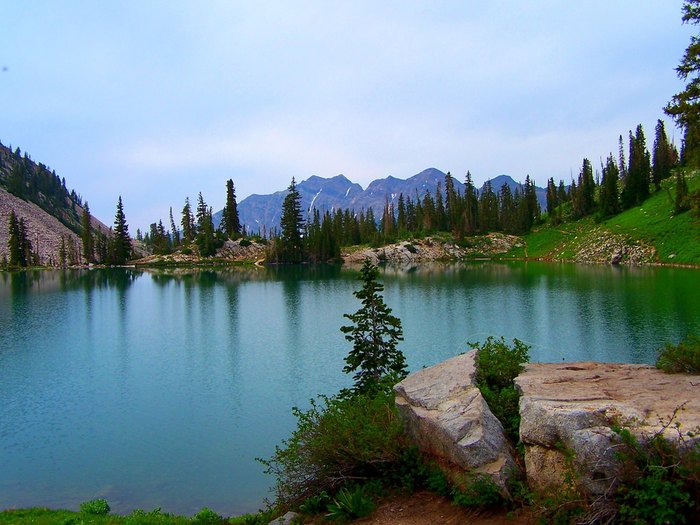 There are so many beautiful lakes in Utah! Did we miss your favorite lake? Share your photos on our Facebook Page!
OnlyInYourState may earn compensation through affiliate links in this article.
Beautiful Lakes In Utah
May 24, 2022
Which Utah lake has the bluest water?
There is no shortage of beautiful lakes in Utah. Whether you are looking for a large reservoir perfect for waterskiing or a stream-fed mountain lake in the high Uintas, Utah has exactly the lake you are looking for. However, if it's blue water you are looking for, you'll want to take a trip to the northern part of the state and visit Bear Lake. Known as the Caribbean of the Rockies, this strikingly blue lake gets its color from the calcium carbonates suspended in the water. Bear Lake has all the activities you could want, making it one of the best Utah lakes. Paddleboarding, fishing, waterskiing, and even scuba diving are all popular in this beautiful blue body of water. Or you can simply enjoy strolling at the water's edge and taking in the spectacular scenery.
Which Utah lake is best for camping?
Camping next to a peaceful lake in the Uintas is a great way to enjoy nature and the cooler mountain temperatures during the summer. Mirror Lake Campground near Kamas is the perfect campground if you want to spend a few days in the mountains. Mirror Lake is one of the stunning natural lakes in Utah that offer a serene atmosphere. With no motors allowed on the lake, you can enjoy your time relaxing to the sounds of nature. This lake is perfect for a canoe or kayak, and you'll also find hiking trails to explore. If you plan to stay at the campground, be sure to plan in advance. This beautiful spot fills up quickly!
Are there any lakes in Utah my dog would enjoy?
If you have a dog who loves to go on adventures, we have the perfect spot! Dog Lake in Millcreek Canyon is a puppers dream come true. You'll hike 5.2 miles on this out-and-back trail to reach one of the best Utah lakes for your four-legged friend. Once you reach Dog Lake, your pup can spend the afternoon playing fetch in the water and rolling around in the mud. Of course, you'll need to plan on a good bath and brushing when the day is done, but you'll be rewarded with a worn-out and happy dog!