Most People Don't Know This Small Utah Town Is Right In The Middle Of Our National Parks
Some say that the little town of Kanab is in the middle of nowhere. Depending on how you look at it, that could be considered correct. Situated just seven miles north of the Arizona border, this small town in Utah was once almost completely cut off from the rest of the world. To the east, the Colorado River kept travelers at bay. Rough, dirt roads provided the only access from other directions, and short 20-mile trips could take several days. Luckily, US-89 was built, and visitors quickly saw what the residents of Kanab already knew — this place is surrounded on all sides by pure beauty. Take a look at what Kanab has to offer.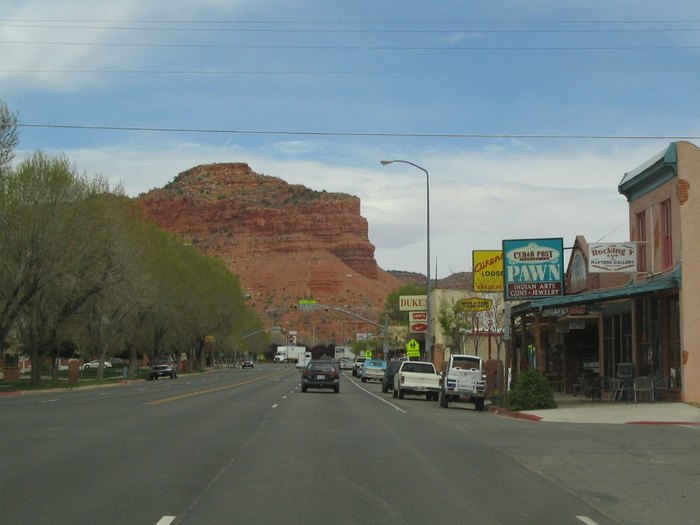 I'm willing to bet that if you've done much traveling in Utah, you've visited Kanab at least once. What do you love about this small town in Utah? What are some of your favorite things to do in Kanab? Let us know in the comments!
We love Utah's small towns! Here are seven small towns in Utah with some of the best downtown areas. 
Address: Kanab, UT 84741, USA
Small town in Utah
June 08, 2022
What are some of the best small towns to visit in Utah?
It is almost impossible to narrow down and chose the best small towns in Utah to visit. Each small town in the Beehive State is full of hidden gems and incredible treasures that make it worth any traveler's time. While Kanab certainly is on the list of the best small towns in Utah, another town in Southern Utah you will not want to miss is Panguitch. Located outside of Bryce Canyon National Park, this small town is the gateway to many outdoor recreational activities. You can fish and camp at Panguitch Lake, grab something delicious to eat at one of the many restaurants in town, or tackle one of the hiking trails in the area.
If you are in northern Utah, Brigham City is a charming small town with a lot to offer. There is a lot of history inside this town, particularly at the tabernacle and downtown area. Plan a visit during Peach Days, one of the longest-running festivals in Utah. And, of course, when hunger strikes, visit Idle Isle Café, one of the oldest operating restaurants in Utah.
What are the best parks in Utah that I should add to my bucket list?
Just like Utah's small towns, it is almost impossible to narrow down the best parks in Utah to visit. There are the Mighty Five — the five national parks in Utah — that should be on every individual's bucket list whether you live in Utah or not. However, there are many other parks that are certainly full of unique features and histories like Bear Lake State Park, Antelope Island State Park, Dead Horse Point State Park, and Gunlock State Park.
Address: Kanab, UT 84741, USA