The Honeymoon Trail Inn Is A Romantic Sandstone-Themed Retreat In Utah
Do you ever wish you could just escape the stress of your everyday life? Head to the sunny city of Washington, Utah and enjoy a romantic stay in a unique retreat. Check out The Honeymoon Trail Inn: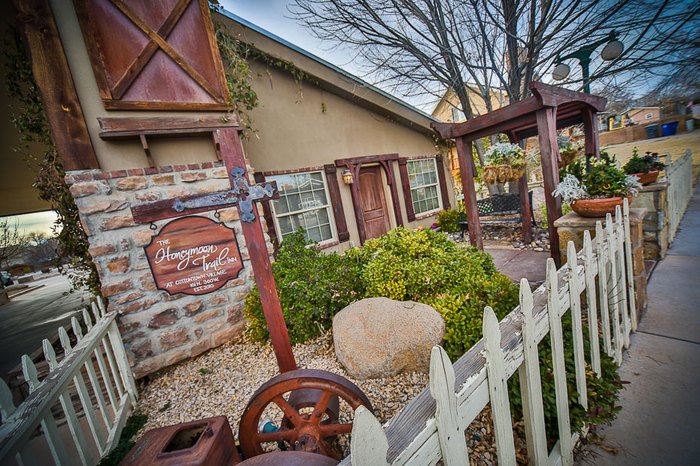 See more photos and book your stay on the Honeymoon Trail Inn's website. You'll also want to follow the inn's Facebook page to see what's new there.
While you're in the town of Washington, check out this cool license plate pole!
Address: 101 N 300 W, Washington, UT 84780, USA