These 19 Haunted Schools Make Education in Utah Downright Spooky
These 19 Utah schools are said to be haunted, which might make some students even more afraid of Algebra class. Or, perhaps Utah's students have imaginative minds. Whether these stories of hauntings are true or not, the most terrifying thing about Utah schools is our last-place ranking when it comes to education funding. Nevertheless, here are 19 haunted schools in Utah!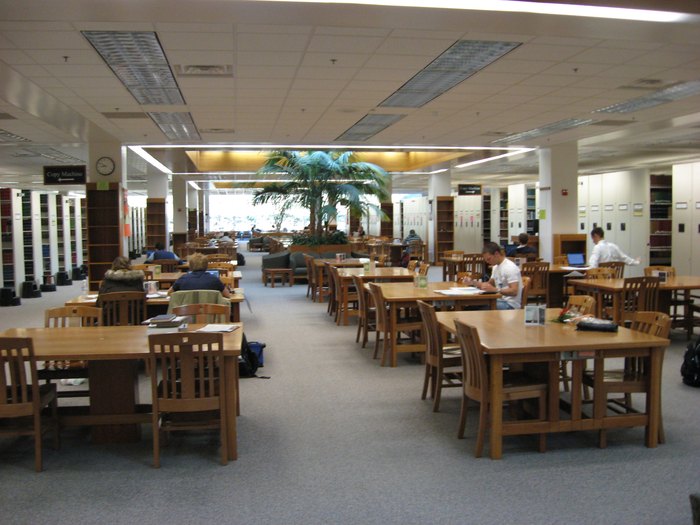 8. North Summit Middle School, Coalville
A ghostly man is often spotted in the arts and crafts kiln room of the middle school.
9. North Summit High School, Coalville
Right across the street from the middle school, North Summit High has a ghost or two of its own. Students and staff often hear voices in the pool area, and see phantoms roaming the halls.
10. Pleasant Grove High School, Pleasant Grove
The ghost at this high school is said to remove padlocks from a door under the stage in the auditorium, leaving the door wide open.
14. Spanish Fork High School, Spanish Fork
A former custodian reportedly haunts this high school; the curtain in the Little Auditorium will rise and fall, music plays and stage lights turn themselves on and off.
Did you attend any of these haunted schools in Utah? Do you think they're terrifying? Let us know in the comments below! If you're looking for more great spooky places, we love this Southern Utah haunted road trip. And don't forget the road trip snacks!
OnlyInYourState may earn compensation through affiliate links in this article.
More to Explore
Haunted Schools In Utah
Where are the most haunted places in Utah?
Utah is home to several locations reputed to be haunted, each with its own tales of paranormal activity and ghostly encounters. Here are a few places in Utah that are considered to be the most haunted:
Mercur Cemetery in Mercur: This abandoned cemetery is said to be haunted by the spirits of those buried there, with visitors reporting eerie feelings and unexplained phenomena.
Leslie's Family Tree Restaurant in Santaquin: This restaurant is reportedly haunted by several spirits, with staff and patrons witnessing apparitions, hearing unexplained noises, and experiencing other paranormal activities.
Moon Lake in Roosevelt: Legends say that the spirit of a drowned girl haunts the lake, and campers have reported hearing crying and seeing apparitions near the lake.
Ben Lomond Hotel in Ogden: This historic hotel is reputed to be haunted by several spirits, including a woman who is said to roam the 11th floor, where guests have reported unexplained noises and sightings.
Old Tooele Hospital in Tooele: Now known as Asylum 49, this former hospital is a popular haunted attraction and is said to be genuinely haunted, with numerous reports of paranormal activity and ghostly encounters.
Southern Utah University in Cedar City: Several buildings on the campus are reputed to be haunted, with reports of apparitions, unexplained noises, and other paranormal phenomena.
Ely-Norris Safe Company Building in Salt Lake City: This building, now housing a restaurant, is said to be haunted by the spirits of former employees, with staff and patrons reporting unexplained occurrences.
The Rio Grande Depot in Salt Lake City: The ghost of a woman reportedly haunts this historic train depot, nicknamed the "Purple Lady," who is said to have died there under tragic circumstances.
Remember, while these tales are intriguing and provide a sense of local lore and history, there is no scientific evidence to prove the existence of ghosts or paranormal activity, so visit these places with an open mind and a sense of adventure!
Does Utah have good haunted houses?
Yes, Utah is known for having several high-quality haunted houses and attractions, especially around the Halloween season. These attractions often feature elaborate sets, professional actors, and high-tech effects to create a frightening experience.
One renowned haunted house in Utah is the Fear Factory in Salt Lake City. This attraction is set in a former cement factory famed for its high-quality production and intense scares. The Fear Factory offers visitors a multi-level experience filled with elaborate sets, professional actors, and advanced special effects, making it the perfect destination for those seeking a thrilling and immersive haunted experience.
Related Articles
Explore Utah
Featured Addresses