Most People Have No Idea This Unique Park In Utah Exists
If you want to learn more about some of Utah's first residents, there are several places to check out. There's the Museum of Ancient Life at Thanksgiving Point, the Natural History Museum in Salt Lake City, the Dinosaur Museum in Blanding and of course we have an entire Dinosaur National Monument in Vernal. There's another dinosaur park in Utah that many people don't even know about: the George S. Eccles Dinosaur Park in Ogden. Check it out!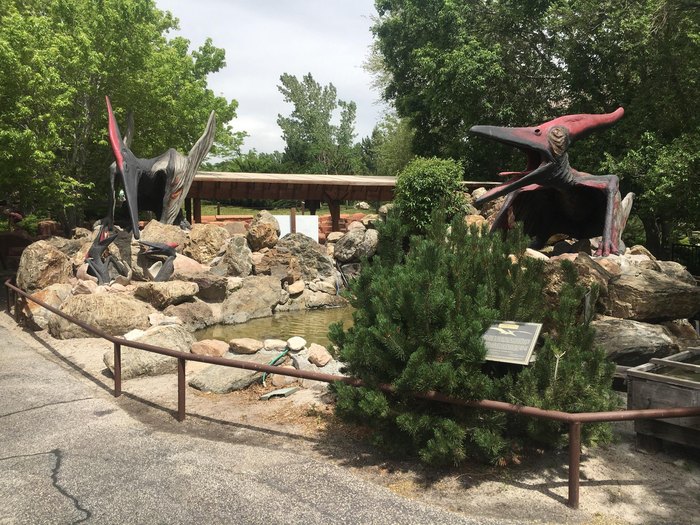 Quick Hits: Dinosaur Park In Utah:
Did dinosaurs live in Utah? They certainly did! Dinosaurs once roamed all over the Beehive State during the Mesozoic Era, 225 to 65 million years ago. Most of the dinosaur bones found it Utah are from dinosaurs who lived here during the Late Jurassic Era through the Late Cretaceous Era. Just imagine what it must have been like when these giant beasts walked around here.
Are there dinosaur fossils in Utah? Absolutely. Because of Utah's dry climate and high altitude during the time of the dinosaurs, their bones were perfectly preserved. Utah is a world-renowned site for paleontologists who come here to study dinosaur fossils. Bones of many species have been found here, including Allosaurus, Seitaad, and several species of Sauropods, Ornithopods, and Ankylosaurs. Utah even has two dinosaurs named after it: the Utahceratops and the Utahraptor.
What museum has the best dinosaur exhibit in Utah? It's hard to pick just one favorite dinosaur museum in Utah. Visit the Museum of Ancient Life at Thanksgiving Point, the Dinosaur Museum in Blanding, and the Dinosaur Quarry Exhibit Hall at Dinosaur National Monument in Vernal.
What are the best dinosaur attractions in Utah? Dinosaur lovers living in Utah are lucky indeed, because we have tons of great dinosaur attractions here. In addition to the Eccles Dinosaur Park and the museums we've mentioned above, you'll want to visit the Natural History Museum of Utah in Salt Lake City, the BYU Museum of Paleontology in Provo, the Utah Field House of Natural History in Vernal, the Cleveland-Lloyd Dinosaur Quarry near Price, and the St. George Dinosaur Discovery Site in St. George. You'll also want to take a hike on the Mill Canyon Dinosaur Trail near Moab.
The George S. Eccles Dinosaur Park is open during the spring Monday – Sunday from 10:00 a.m. to 6:00 p.m. (the museum closes at 5:00 p.m.). During summer months, hours are extended until 8 p.m. Monday through Saturday. Admission is $7 for adults; $6 for seniors and students; $5 for children ages 2-12; free for children under two years old.
The park is fully handicapped-accessible, so everyone can enjoy a day here! Bring a picnic and plan at least two hours to wander through this beautiful, tree-filled dinosaur park.
Ready for more adventures in Utah? If you're looking for some fun things to do in Salt Lake City, check out this list.
OnlyInYourState may earn compensation through affiliate links in this article.
Related Articles
Explore Utah
Featured Addresses

Ogden's George S. Eccles Dinosaur Park, 1544 Park Blvd, Ogden, UT 84401, USA