The Magical Road Trip Will Take You Through Utah's Most Charming Christmas Towns
Some of Utah's towns seriously pull out their A-games when it comes to decorating for Christmas. In fact, one Utah town gets so into the celebration that it bills itself as 'Utah's Christmas Town!' We thought it might be fun to plan a road trip that will take you through 10 of our most Christmasy towns. While you can technically drive this whole thing from Ogden to Helper (or vice-versa) in around four hours, we can't imagine why you'd want to. Instead, plan at least one overnight spot along the way so you can take your time in each town.
If you live in the Salt Lake area, you might break this up into two road trips – one going north; the other going south.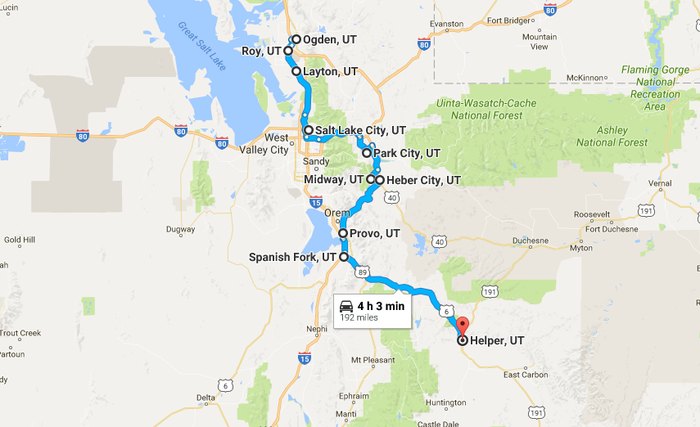 Our road trip map only allows us to add 10 destinations, but we know there are a LOT more along the way! What else could our readers see along this trip? Let us know!
Also, check out these Christmas Light Displays around the state.
OnlyInYourState may earn compensation through affiliate links in this article.