Posted in USA
December 05, 2018
The Scenic Road Trip That Takes You To All 7 Wonders Of The US
It's no secret that the best way to travel the US is by car. With its scenic drives and breathtaking natural attractions, the American landscape is tailor-made for an unforgettable road trip. To help you see it all, we've designed the perfect route to showcase all seven wonders of the United States. You'll drive across vast deserts, past towering mountains, and through gorgeous scenery that will lead you all the way to the Atlantic Coast. Better yet, you can choose a road-trip-ready vehicle from CarRentals.com to make sure you get from place to place in style and comfort.
Ready to get started? Adventure awaits!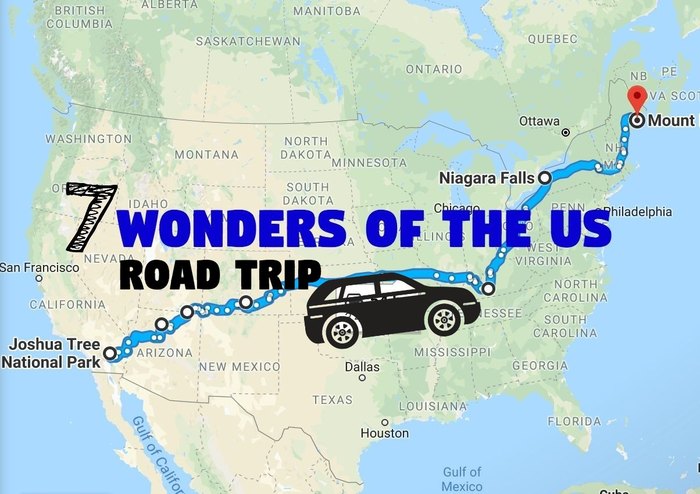 What are your thoughts on this epic US road trip? If you're ready to get going, head on over to CarRentals.com and pick out your car in less than a minute. Then be sure to check out this interactive Google Map so you can add your own stops.