Posted in USA
September 22, 2016
Take A Look Inside This Hauntingly Beautiful Abandoned Catholic School
This massive Catholic school from the 19th-century is slowly crumbling in a beautiful way. Using footage from YouTube channel "This is Dan Bell," we can peer inside the stunning interior of this historic structure. Old religious icons, classrooms and even dormitories are all so well preserved. Read on for a preview of the beautiful church and school, and be sure to watch the exploration footage below.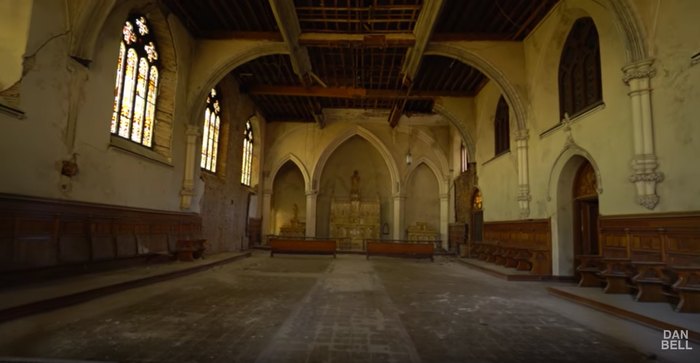 Check out the footage below for a first-hand exploration of this magnificent structure, including former dormitories and classrooms.

It's so interesting to imagine crowds of students milling around these halls and classrooms. Such a beautiful structure could surely be restored and made useful once again. What do you think should be done with this abandoned Catholic school?
OnlyInYourState may earn compensation through affiliate links in this article.