Posted in USA
May 07, 2017
The Pins Are Still Standing At This Abandoned Bowling Alley That's Been Perfectly Preserved
This retro bowling alley is standing vacant in the middle of nowhere. Looking inside provides a glimpse of what this massive place must have been like when it was alive with the sound of crashing pins and happy voices.
Read on to learn more about the site, and check out the awesome images photographer Johnny Joo captured at this ruined bowling alley.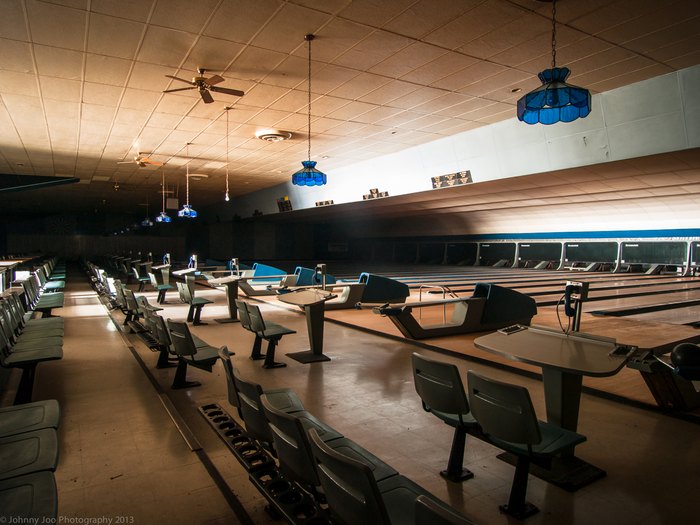 Check out Johnny Joo's new book Americana Forgotten for more incredible images of abandoned places around the country.