Here Are The 15 Absolute Best Places To Visit In July Across The United States
Summertime in the US is vacation season! And a July vacation to unique locations is something we all look forward to. Whether your idea of the best vacation is a quaint East Coast town, or you are up for incredible outdoor adventures, there is a destination calling your name in this list. So let's get right to it. Here are the best places to visit in the U.S. in July.
Best Places to Visit in The USA In July
We have a few delightful options for you to kick off your summertime vacation in the US. Whether you enjoy the ultimate summer beach vacation, a trip to an iconic east coast city, or a scenic stay in one of the most beautiful cities in Wyoming, each of these suggestions will create memories that will last a lifetime.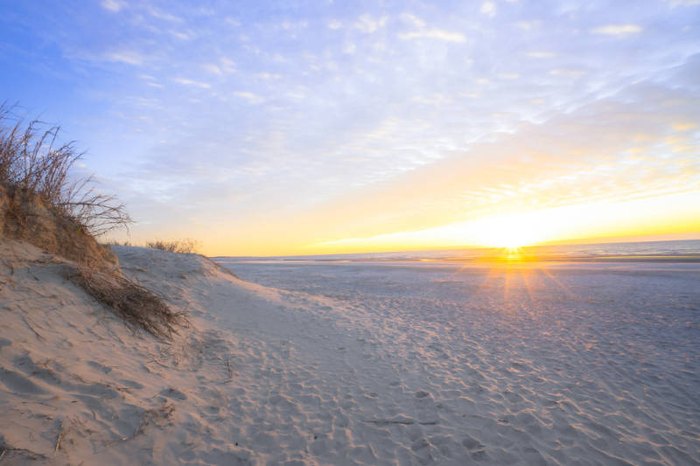 Best Attractions To Visit In The USA In July To Avoid Crowds
A busy touristy vacation can be great, but oftentimes you then need a vacation from your vacation. These next few places allow you to enjoy unique destinations that truly feel like a getaway.
Best Places To Visit In The US In July For Outdoor Adventure
If you are looking for the best places to travel in July in the USA for outdoor adventures we have some pretty incredible destinations for you. Unless of course, you don't care for epic waterfalls or white water rafting.
Best Places To Visit In July For Events
Picking your vacation destination based on a particular event is a great way to enjoy new experiences. Here are a couple of wonderful choices.
Best Hidden Gems to Visit in the US in July
If you are wondering where to visit in July in the USA that might be more unique than your standard trip to Disney World, these hidden gems offer beautiful scenery and fun things to do for your family or as a getaway with someone special (not that your family isn't also special, of course).
Now that you are looking forward to multiple vacation destinations in July, where do you start first? If you had to choose, what would be the best places to visit in the U.S. in July? Share your favorite picks with us in the comments.
Then, check out this list to find some of the best beachfront rentals in the US. You'll also discover even more places in the US to add to your vacation bucket list.
OnlyInYourState may earn compensation through affiliate links in this article.
Related Articles