Posted in Trips
March 21, 2021
This Island In The South Will Make You Feel Like You've Been Transported To The Caribbean
This pristine island in the south is the perfect way to escape to the Caribbean without actually leaving the country. Caladesi Island in Florida will make you feel like you've been transported to a getaway in the Caribbean Sea. Here's why you should check out Caladesi Island in Florida for the ultimate tropical getaway.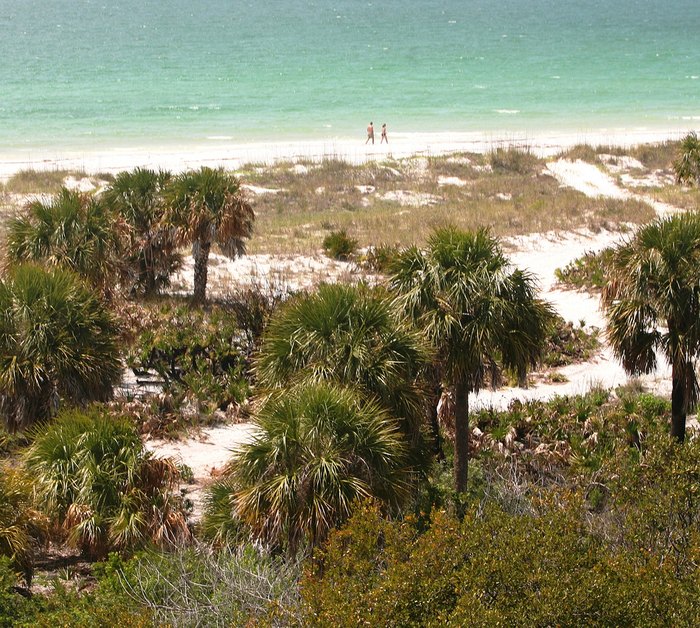 Caladesi Island is only accessible by boat and it's not the type of Florida beach where you can rent a condo or a house. But it is one of the best day trip destinations in Florida!
Have you ever visited Caladesi Island in Florida? What did you think? What was your favorite part? Would you recommend it? Let us know in the comments below!
Click here for more information about visiting Caladesi Island State Park on Caladesi Island. For more great places to explore in America, click here. There are some amazing spots that you don't want to miss!
Address: Caladesi Island, Dunedin, FL 33767, USA
Caladesi Island in Florida
March 26, 2021
What are some of the best things to do on Caladesi Island in Florida?
You'll want to head straight to Caladesi Island State Park, to explore the untouched, pristine beaches.  Don't forget to head to the Nature Center on Honeymoon Island fo their exhibits on the local wildlife, and grab lunch on Island Cafe or South Beach Pavilion Cafe after a long morning exploring.
How much does it cost to go to Caladesi Island?
If you're catching the Caladesi Connection Ferry at Honeymoon Island, the ferry prices only cost $8.00 per vehicle that has 2-8 passengers, or $4.00 per vehicle that only a single occupant. It's an affordable way to explore a stunning spot!
Address: Caladesi Island, Dunedin, FL 33767, USA