What Life Is Like Inside America's Very First Solar-Powered Town
It would only make sense for America's very first 100% solar-powered town to be located in the warm state of Florida since it's known as The Sunshine State. Welcoming its very first residents in January of 2018, Babcock Ranch in Florida is the ideal green community that your hippie heart has always been dreaming of.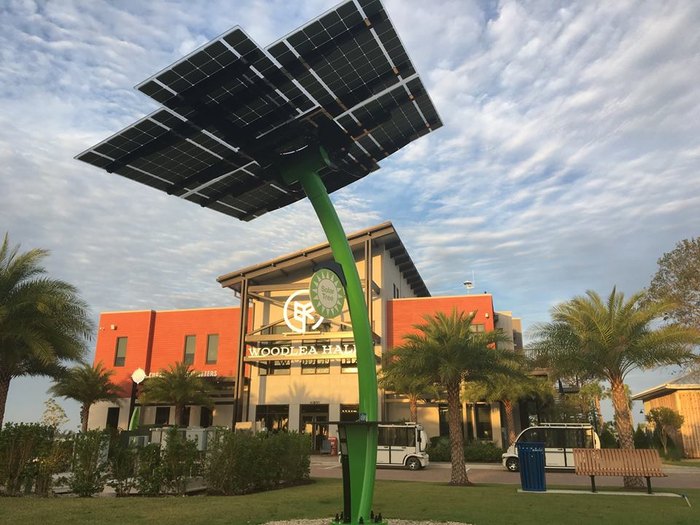 To get an even better taste of what life will be like in Babcock Ranch, be sure to watch the wonderful footage below!

Would you ever live in a 100% solar-powered town if you had the chance? To discover more unique places like Babcock Ranch in Florida, read about This One Place In The U.S. That's A Little Slice Of Heaven!
OnlyInYourState may earn compensation through affiliate links in this article.
Babcock Ranch in Florida
October 10, 2022
Did Hurricane Ian hit Babcock Ranch in Florida?
"Hurricane Ian hits solar-powered town." It was all over the news. How did this town of 4,600 residents and 650,000 solar panels fare during Hurricane Ian? While it wasn't a direct hit, residents reported winds between 100 and 150 miles per hour, and yet the only damage was a fallen traffic light, a few street signs that had been tossed and turned, and a handful of palm trees that had seen better days. On top of that, the town is fully functional with no power outages, flooding, or major structural damage.
How did Babcock Ranch survive Hurricane Ian?
As the first solar-powered town, Babcock Ranch has a lot of eyeballs on it when it comes to design and survivability when inclement weather hits. You see, Babcock Ranch was designed not only as a sustainably powered city but with intense Florida storms and hurricanes in mind. City development planners built in several safety measures, including natural waterways for drainage, sustainable sewage and water systems, buried phone and electric lines, and the location itself. Babcock Ranch was built 25 to 30 feet above sea level to protect it from flooding and storm surges.
What happens to solar panels during a hurricane?
One would imagine solar panels would be very breakable when exposed to high winds, driving hail, and debris, thrown about during a hurricane or intense storm. Not to mention water and electricity do not mix!
The truth is solar panels are more durable than you might think. Solar panels are waterproof. They can even continue to generate power when it rains. It also might surprise you to find out rain is actually good for solar panels. You see, all of that driving rain washes away dirt, pollen, and other debris that builds up over time. After an intense rain, solar panels often become even more efficient.
As far as hail goes, solar panels these days are certified to withstand 1-inch diameter hail at 50 MPH but have been reported to survive even baseball-sized hail with minimal damage. While hail can damage solar panels, they are much more durable than we imagine.
OnlyInYourState may earn compensation through affiliate links in this article.