Why You'll Want To Dine At The Last Remaining Popeye's Buffet
From the East Coast to the West, you can find plenty of eateries that are universally loved by all Americans. One of the most popular restaurants chains is Popeyes, with over 2,600 restaurants all over the country. But there's something that you can't find in all of the 40 states that are currently home to Popeyes restaurants, and that's Popeyes buffets! With only one remaining left, it's time to take a road trip to this one-of-a-kind buffet in the heart of Louisiana.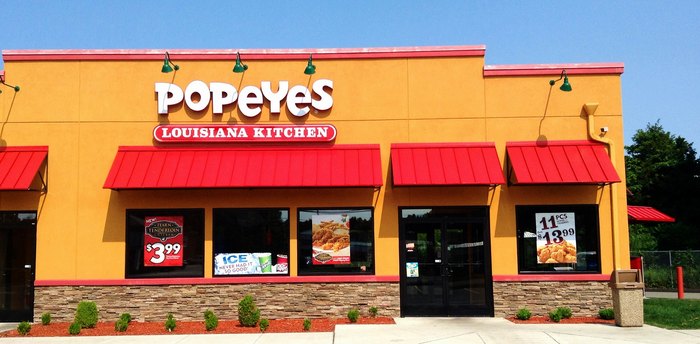 Did you realize that there was only one Popeyes buffet left in America? Suddenly feeling hungry? Then check out how The Biggest Slice Of Pizza In The World Can Be Found At This New York Pizzeria!
OnlyInYourState may earn compensation through affiliate links in this article.