The New York Times Named Glacier National Park One Of The Spots Every Traveler Should See This Year
A new year means all sorts of new adventures, particularly for those who love to explore. After all, January is chock full of newly released "must-visit" lists and plenty of unbeatable deals for curious travelers who are itching to plot out their exciting itineraries during each of the 12 months of the year. While the market for "must-see" travel lists can often feel saturated, it's no secret that the New York Times counts among one of the world's most trustworthy publications when it comes to reviews and recommendations. Read on and see why Glacier National Park has been named the best national park to visit in Montana!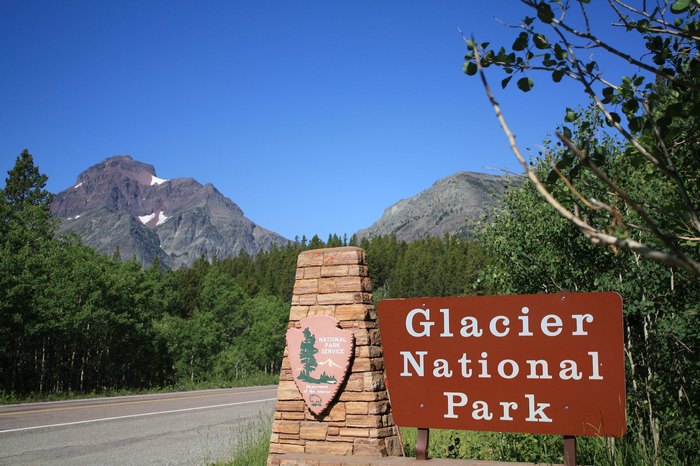 Have you visited Glacier National Park during previous family vacations or adventurous getaways? Which parts of the park are your favorite and shouldn't be missed by fellow travelers? We're always looking for your feedback, so drop us a line in the comment section below to share your thoughts! For more information, you can also go to the official Glacier National Park Facebook Page.
For other must-see destinations in Montana, read about these weird and unique places!
Address: Glacier National Park, Montana, USA
OnlyInYourState may earn compensation through affiliate links in this article.
National Park to Visit in Montana
August 11, 2022
Where is the Boulder Hot Springs Resort?
Its full name is the Boulder Hot Springs Inn, Spa, and Retreat Center. Located in the town of Boulder, Montana, in the foothills of the Elkhorn Mountains, it is a little over a 30-minute drive straight south from Helena, Montana's capital. One of the most amazing hot springs in the state, it offers an array of relaxing features including a spa, outdoor pool, steam rooms, and an indoor plunge, just to name a few. Whether you come by yourself, with a partner, or the entire family, a great time will be had by all – regardless of the time of year.
Can you suggest a small town for a weekend getaway?
Montana has many cool small towns, each one offering its own unique history, beauty, and activities. Among them is the town of Stevensville. Surrounded by the Bitterroot and Sapphire Mountains about 30 minutes south of Missoula, the landscape here is absolutely stunning. While here you'll find lots of great restaurants, shopping, and inviting places to stay. And those views? Magnificent. Be sure to bring your camera to capture some special memories that you can reflect upon for years to follow.
I'm looking for a great brewery in Bozeman.
Bozeman is home to numerous tasty breweries and you can't go wrong with any of them. One of the most popular spots is the MAP Brewing Company. This award-winning brewery offers a wide array of wonderful year-round and seasonal brews, plus delicious menu items (think fried chicken lollipops, local smoked beer brats topped with apple bacon sauerkraut, and a pork schnitzel sandwich) that complement those flavors. If the weather's nice, you can sit outside and take in the beautiful Bozeman landscape in the distance.
Address: Glacier National Park, Montana, USA
OnlyInYourState may earn compensation through affiliate links in this article.