The Bizarre Story Of An Alleged Bigfoot Sighting At A U.S. National Park
Chances are, you've heard a story or two about alleged Bigfoot sightings, a popular reason to find a national park to visit in Kentucky. And some of you might be Bigfoot enthusiasts, camping out to capture evidence of the enormous creature. Yet there are few quite as bizarre as the one most recently reported in Kentucky. A man was camping at Mammoth Cave National Park when, to his shock, a creature he believed to be Bigfoot began to attack the campground. Here's more on the alleged Bigfoot sighting at a U.S. National Park.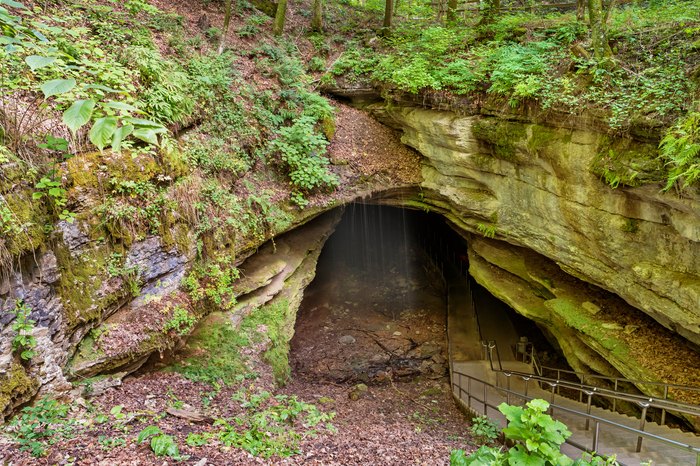 This is another compelling reason to find a national park to visit in Kentucky. If you are interested, read more about this report. What are your thoughts on this supernatural event? Some people take this very seriously and study Bigfoot scientifically. Are you one of those people? Is it a legend or a fact? Have you ever had an encounter with Bigfoot? Be sure to share your stories with us in the comments below!
OnlyInYourState may earn compensation through affiliate links in this article.
More to Explore
National Park To Visit In Kentucky
Where is a national park to visit in Kentucky?
Mammoth Cave National Park in Rolling has the world's longest-known cave system, hills, and steep river valleys. Here you'll find ancient human history and a variety of wildlife. And don't forget to explore Mammoth Cave.
Where are some of the best parks in Kentucky?
Kingdom Come State Park, in Harlan County, is a part of Kentucky's state park system. It's beautiful location on top of Pine Mountain near the city of Cumberland, makes it a popular attraction for nature lovers. And try out E. P. "Tom" Sawyer State Park, a 550-acre Kentucky state park in the Freys Hill area of Louisville.

What are some other things to do outside in Kentucky?
Boone Creek Outdoors, in Lexington, offers ziplining fun and hiking tours. Or try out the Louisville Mega Cavern, a guided tour through a two-hour exciting adventure of never-before-seen sections of the man-made cavern.
Related Articles