Posted in Texas
August 16, 2017
The Wonderfully Wacky Rest Stop In Texas You'll Want To Pull Over For
If you're driving down historic Route 66 in Texas, you'll definitely want to seek out this larger-than-life rest stop.
Located off Route 66 in Amarillo, the Big Texan Steak Ranch is one rest stop that you won't be able to resist. It's been open since 1960 and generations of drivers have filled their bellies at this roadside steakhouse.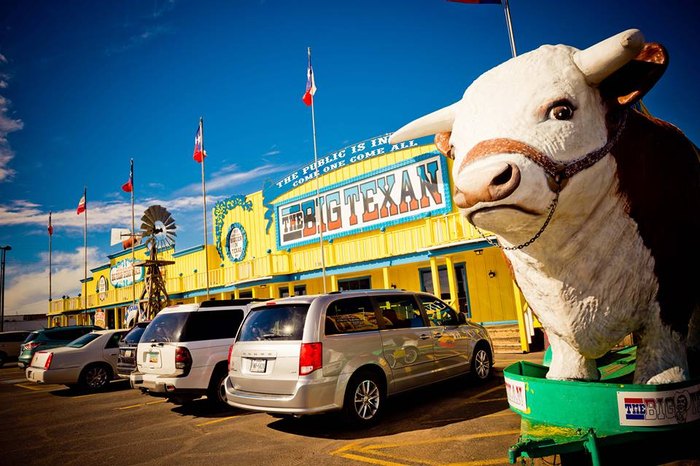 You can find The Big Texan Steak Ranch at 7701 Interstate 40 Access Rd., Amarillo, TX 79118. Check out their website here.