The Most Unique McDonald's In The World Is Right Here In Texas
McDonald's probably isn't your first choice for a memorable dining experience, but that's only because you haven't seen this one. It's safari-themed, whimsical as can be, and perhaps the most unique McDonald's in all of Texas. For information about this safari-themed McDonald's in Texas, take a look below.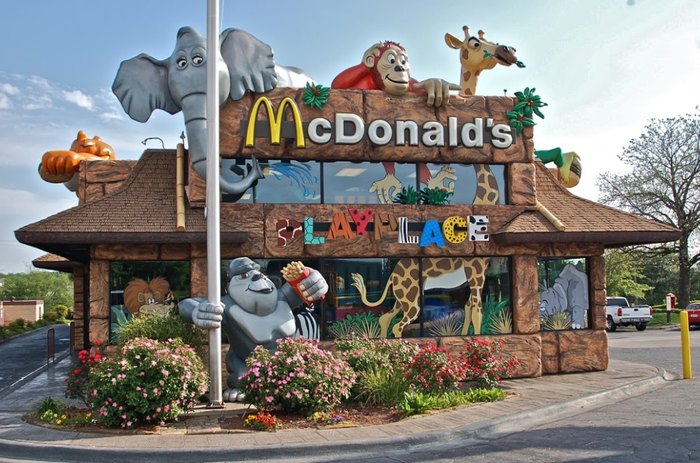 Have you ever been to this unique McDonald's? If so, please share the details of your dining experience with us in the comments below. Are there any other out-of-the-ordinary fast food restaurant buildings in Texas? If you can think of any, please share them with us as well.
OnlyInYourState may earn compensation through affiliate links in this article.
Address: 632 S R L Thornton Fwy, Dallas, TX 75203, USA
safari-themed mcdonald's
October 07, 2022
What's so special about the McDonald's by Dallas Zoo?
When it comes to fast food restaurants, there aren't many that compare to McDonald's. After all, with so many of these restaurants located around the world, it's hard not to encounter one every now and then. In fact, there's at least one McDonald's in most every U.S. city. Even though most McDonald's all look the same, there are a few that truly stand out and leave an impression on anyone who visits. One of these is the safari-themed McDonald's that's located by the Dallas Zoo. If you've ever been to the Dallas Zoo, McDonald's has probably caught your eye, and for good reason. Its exterior features several colorful animals welcoming everyone of all ages to come on inside. Once inside, you'll be in complete awe of the decor. If you're looking for a fun and unique place to dine, especially if you have kids, be sure to visit the McDonald's by Dallas Zoo. You'll love everything about this unique safari-themed McDonald's.
In addition to this safari-themed McDonald's in Texas, what's another unique restaurant in the Lone Star State?
Even though the safari-themed McDonald's restaurant in Texas is quite unique, it's certainly not the only one. There are actually several unique restaurants in Texas that'll give you an unforgettable dining experience. One of these restaurants is The Gristmill in New Braunfels. The Gristmill is a bar and grill restaurant that overlooks the Guadalupe River. It's housed inside of a former cotton gin and is known for grilling up some of Texas' most mouthwatering steaks and burgers. It's also recognized as one of the state's most historic places. The next time you're in the New Braunfels area and craving a delicious meal, especially a steak or burger, consider stopping by The Gristmill. This is a family-friendly restaurant that belongs on everyone's dining bucket list. The views alone make the visit more than worth it. You won't be disappointed!