Only At This One Spot In Texas Can You Stand In Two Timezones At Once
Time zones in Texas just might be one of the best parts about living here. For many of our residents, we're only a stone's throw away from being right in one of our surrounding states. However, there's something about New Mexico that makes the state line we share a bit more interesting – and it has to do with time zones in Texas.
While you can stand in two states at once if you visit the state borders we share with our neighbors including Louisiana, Arkansas and Oklahoma, if you decide to visit the state line we share with New Mexico, you'll also be able to stand in two different time zones. If you've been wondering, "what are the two different time zones in Texas," here's your answer.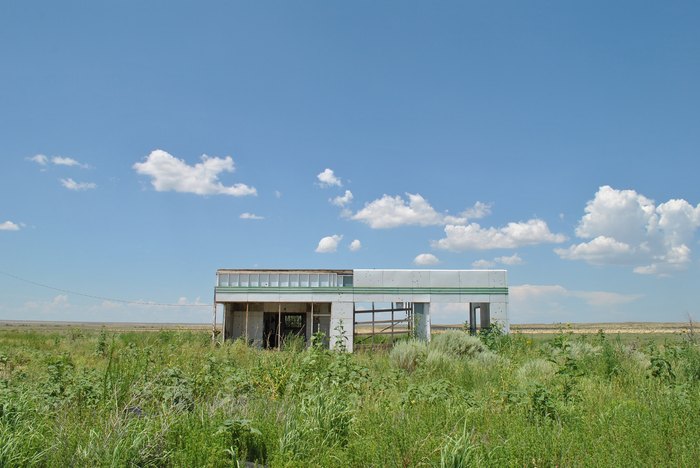 Never taken a trip to stand in two different time zones at once? Then watch this short video on the abandoned town of Old Route 66, created by YouTube user Unoccupied Route 66 Presents and host Nick Gerlich!

If you've asked yourself, "does Texas have multiple time zones," or "what are the two time zones in Texas," you've just found your answer! Fascinating, isn't it? It must also be interesting when it switches to daylight savings time in Texas. Briefly, this spot is in a slightly different time sync until the other county switches over! Curious to discover other ghost towns in Texas? Then pack your bags and hit the road, it's time you check out road trip to Texas' ghost towns.
OnlyInYourState may earn compensation through affiliate links in this article.
Address: Glenrio, TX 79045, USA
Time Zones In Texas
March 15, 2021
What are some other fun facts about Texas?
Being able to stand in two time zones at once is just one little tidbit of Texas trivia. Did you know that Dr. Pepper comes from Texas? The popular soft drink brand was invented in Waco. Texas has the second-largest canyon in the United States, the Palo Duro Canyon, also known as the Grand Canyon of Texas. Here's another fun fact: Texas is home to the largest bat colony in the whole country. They use the Bracken Cave as their home, and they're quite a sight to see flying out of the cave at dusk.
What are the best things about living in Texas?
Not many other states can say they have just two counties sitting in another time zone, which gives Texans a unique piece of bragging rights. That's far from the only thing Texans can brag about, though. There's a lot to love in Texas - literally, it's the second-largest state! From border to border, there are nice people, picturesque small towns, lovely little cities, and awesome urban sprawls with great downtown scenes. Plus, you can't beat the food, from Texas BBQ to a plethora of tasty fried foods. It doesn't hurt that there is no income tax in Texas, either.
What other ghost towns in Texas can I visit?
Though Glenrio is certainly one of the most unique ghost towns you can visit in Texas, it's not the only one. There are many abandoned - and sometimes a little creepy - towns across the Lone Star State. Medicine Mound, Texas is a tiny town that's nothing but an abandoned general store, gas station, and long-since-emptied houses. What makes it special is that there are three special hills there that local tribes believed had healing powers. Catarina, Texas was once colorful and populated until the Great Depression hit and the wells ran dry. Today, only the crumbling buildings remain, being overtaken by nature.