Keep Your Eyes Peeled, Thousands Of Hummingbirds Are Headed Right For Texas During Their Migration This Spring
One of the biggest questions on our lips come springtime is, when will hummingbirds arrive in Texas? Hummingbirds embark on two migratory journeys each year: in spring and in fall. Once the spring migration is underway, thousands of the tiny creatures will take to the skies as they prepare to spend the breeding season in the U.S. and Canada. Spring in Texas is a magical time even if you ignore the arrival of these bejeweled little creatures, but catching a glimpse of them makes the season even more wonderful! Do you have a hummingbird feeder out in your yard? If not you'll want to put out one of the best hummingbird feeders this spring. It's a great way to ensure you'll get to spot these quick little creatures. Here's everything you need to know about the hummingbird migration in Texas: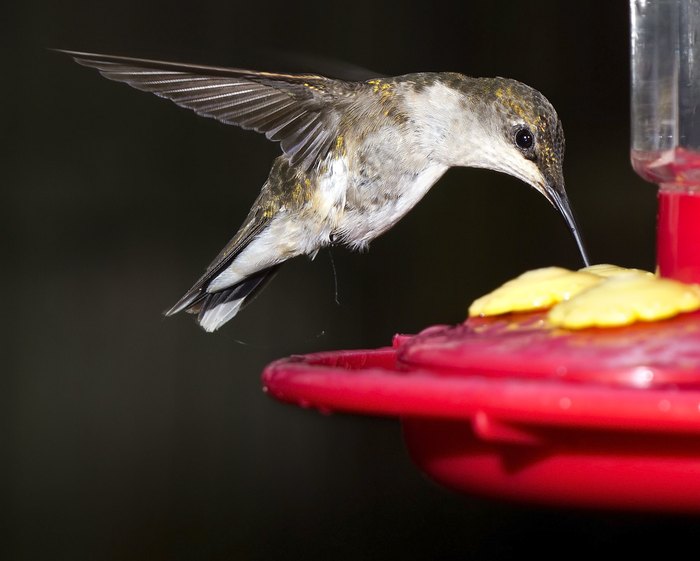 Are you looking forward to seeing hummingbirds in Dallas or any other part of Texas this year? While awaiting their arrival, check out this great video of a stunning male Anna's hummingbird:
If you're looking for more information about the hummingbird migration in Texas and for more incredible facts, visit the Perkey-Pet website to learn more.
What do you think? Do you plan to watch the hummingbird migration in Texas this year? Have you ever witnessed a hummingbird migration? Let us know in the comments below — we love to hear about your first-hand experiences with miraculous nature like hummingbirds in Texas.
OnlyInYourState may earn compensation through affiliate links in this article.
Hummingbirds In Texas
February 24, 2024
What types of hummingbirds are in Texas?
Although the Ruby-throated Hummingbird is one of the most common in the United States, you'll probably see some of the following hummingbird species around the state during the spring migration.
Broad-tailed Hummingbird
Black-chinned Hummingbird
Calliope Hummingbird
Allen's Hummingbird
Anna's Hummingbird
Ruby throated Hummingbird
Rufous Hummingbird
Lucifer sheartail
When should I hang a hummingbird feeder in Texas?
Most people put their hummingbird feeders out in the spring when the bulk of the birds are heading north. But if you'd like to feed the year-round birds, consider keeping yours out during the winter months as well. Regardless of what you choose, be sure to set out the best hummingbird feeders for your visitors.
Is it safe to feed hummingbirds in Texas?
Yes, it is absolutely safe to feed hummingbirds in Texas. In fact, they're going to need fuel for the rest of their journey.