One Of The Weirdest Roadside Attractions In Texas Is Up For Sale
The porcelain throne. The john. The pot. The can. There are so many different nicknames for the place we find ourselves a couple times a day to use the restroom. Most people do everything in their power to avoid talking about the toilet, but Barney Smith is not one of those people. The 96 year-old ex-plumber took such a fascination to the potty that he spent the past 25 years constructing a museum dedicated to it. Now, as he finds himself unable to maintain the masterpiece any longer, he's decided to put it up for sale. Could you be the lucky buyer?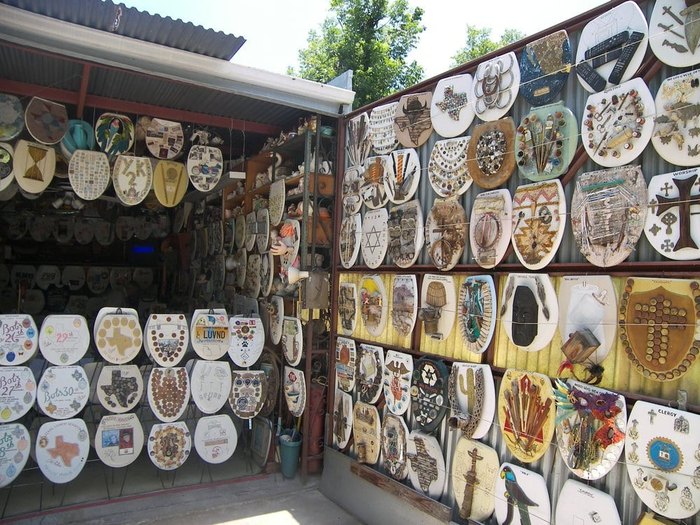 The museum is located at 239 Abiso Ave, San Antonio, TX 78209.
Have you ever visited the Toilet Seat Art Museum? What was your favorite seat?
For more roadside oddities that aren't going anywhere anytime soon, check out 15 Bizarre Roadside Attractions in Texas That Will Make You Look Twice.