7 Scenic Drives That Showcase The Mountains Of Texas Like You've Never Seen Before
Texas truly has it all in terms of scenery: rolling hills, green pastures, pristine beaches, and towering mountains. If you're a big fan of the latter, these seven scenic drives, some of the best scenic drives in Texas, showcase the mountains of the Lone Star State like you've never seen before. Something about ancient rock monoliths looming ahead in the sparse West Texas desert is truly awe-inspiring to witness.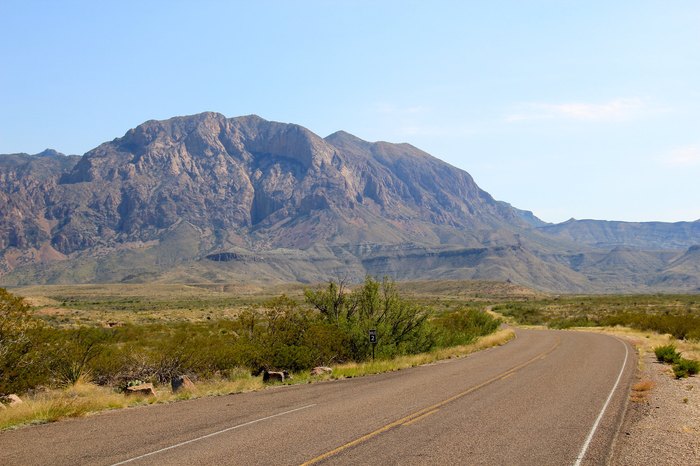 How many of these scenic mountain drives in Texas have you checked off your bucket list? Did we miss one of your favorites? Let us know, and check out our previous article to learn more about Ross Maxwell Scenic Drive: This Texas Backroad Will Take You On An Amazing Adventure.
OnlyInYourState may earn compensation through affiliate links in this article.
Best Scenic Drives in Texas
March 21, 2022
Where are some of the prettiest places in Texas?  
Texas is an enormous state with so many miles to cover that it might seem impossible to decide on something fun to do, or somewhere scenic to go. Sometimes the Lone Star State gets a bad rap; people don't give it the credit it deserves for just how scenic some parts of it are. If we had to choose, we'd say the prettiest places in Texas are gems like Big Bend National Park, which is so outrageously photogenic that we're often taken aback each time we visit, and Gorman Falls, which is home to an enchanting 70-foot-tall waterfall and some of the best hiking in Texas. Other breathtaking places in Texas you ought to add to your bucket list include Lost Maple State Park, which feels like a prehistoric paradise, and Caddo Lake, which will make you feel like you're in the bayou while having never left the Lone Star State. Rockport Beach is also awe-inspiring; be sure to pack a camera if you plan on visiting.  
Where can I find the best views in Texas?  
With thousands of miles of land comes seemingly endless opportunities for scenic views, and there are certainly no shortages of those around here. Some of the best views in Texas include the summit of Guadalupe Peak, in Pine Springs; elevation at the summit is 8,751 feet above sea level and it's one of Texas's best – if not rather challenging – hikes. Head to Big Bend and hike any one of the many trails that call it home; a lot of them lead to some of the most scenic views in Texas. If you should find yourself in or near the town of Claude and you've caught yourself wondering something to the effect of "Are there any scenic drives near me," the answer is yes; wander about 10 miles south to TX-207 and drive it through Palo Duro Canyon. It provides some of the best views in Texas, and you don't even need to get out of the car! For more ideas on finding the best views in the Lone Star State, check this article out.