20 Hidden Gems In Texas Most People Don't Know Even Exist - Part 2
It should come as no surprise that the country's second largest state is just chock-full of hidden gems just waiting to be explored. There are so many beautiful towns, historical sites, parks, shops, and restaurants that it would take a lifetime to explore them all, but that doesn't mean you shouldn't at least try. Even though these spots won't cover all of Texas' lesser-known elusive treasures, but I hope this guide will at least encourage you to explore more of our beautiful state! In no particular order, here are some of the most amazing hidden gems in Texas.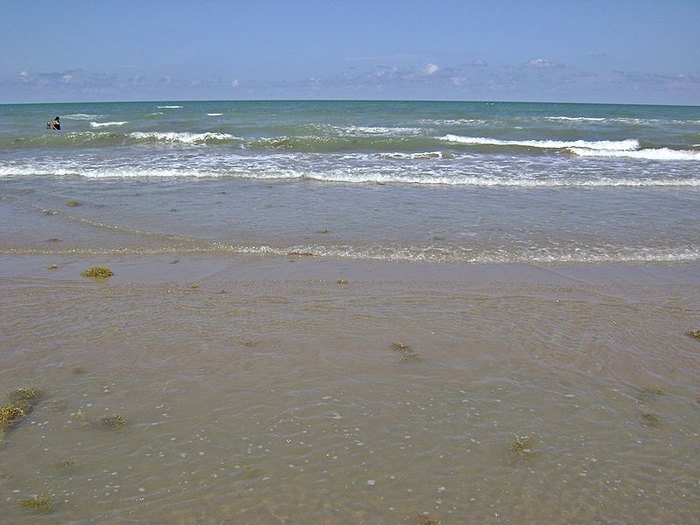 Texas' beauty never ceases to amaze me. I'm so thankful to live in such a geologically diverse state, aren't you? What are some other hidden gems in Texas we should all know about? Share your thoughts with us in the comments below!
OnlyInYourState may earn compensation through affiliate links in this article.
More to Explore
hidden gems in Texas
What are the most beautiful hikes in Texas?
There's nothing better than lacing up your hiking boots and setting off on a new trail you've yet to explore. When the urge for adventure strikes, consider heading over to Caprock Canyons State Park where you can hike the 2-mile Eagle Point Trail. This short trail leads you through a natural bridge, a natural tunnel, and then onto Lake Theo with simply spectacular canyon views. For the experienced hiker, the Four C National Hiking Trail in the Davey Crockett National Forest is an absolute must. The 20-mile trail is perfect the epic outdoor warrior.
What are the most beautiful lakes in Texas?
Texas is home to countless lakes, each one more beautiful than the next, and perfect for spending a day fishing, boating, or splashing on the shores. Lake Texoma is one of the largest lakes in the country, boasting a surface area of 36,000 hectare and is a popular spot for sailing, wind surfing, fishing, and more. In Central Texas, you'll find Lake Travis, which was formed in 1942 during the construction of the Mansfield Dam. If you like scuba diving, Lake Travis is an ideal spot.
What are the most charming small towns in Texas?
Houston, Austin, Dallas, and San Antonio are all wonderful cities, but there's something special about all those small towns that make up the heart and soul of the Lone Star. If you want to check out some of the smaller, more charming towns in Texas, start with Wimberley, a little village full of specialty shops and restaurants in the Texas Hill Country on the outskirts of Austin. For history lovers, check out Granbury, a beautifully historic town with over 10 historical sites and museums plus several boutiques, shops, and vineyards.
Related Articles
Featured Addresses

Boca Chica Beach, Texas 78521, USA

The Blue Lagoon, 649 Pinedale Rd, Huntsville, TX 77320, USA

San Felipe Springs, Del Rio, TX 78840, USA

Hueco Tanks State Park & Historic Site, 6900 Hueco Tanks Road No. 1, El Paso, TX 79938, USA

Claiborne West Park, I-10, Vidor, TX 77662, USA

Shangri La Botanical Gardens and Nature Center, 2111 W Park Ave, Orange, TX 77630, USA

Copper Breaks State Park, 777 State Hwy Park Rd 62, Quanah, TX 79252, USA

Wild Basin Wilderness Preserve, 805 N Capital of Texas Hwy, Austin, TX 78746, USA

Brazoria National Wildlife Refuge, 24907 FM 2004 Rd, Lake Jackson, TX 77566, USA

17552 FM14, Tyler, TX 75706, USA

Laguna Atascosa National Wildlife Refuge, 22688 Buena Vista Blvd, Los Fresnos, TX 78566, USA

Palmetto State Park, 78 Park Rd 11 S, Gonzales, TX 78629, USA

Riding River Ranch, 971 KENT Crk Rnch Rd, Leakey, TX 78873, USA

Lovers Leap, Waco, TX 76708, USA

441 Co Rd 433, Mullin, TX 76864, USA

Pinto Canyon Road, Pinto Canyon Rd, Texas, USA

Westcave Outdoor Discovery Center, 24814 Hamilton Pool Rd, Round Mountain, TX 78663, USA

Galveston Island State Park, Farm to Market Road 3005, Galveston, TX, USA

Big Bend National Park, TX, USA