A Massive Candy Store In Texas, Big Top Candy Shop Will Take You Back To Childhood
I want you to close your eyes and picture your favorite childhood candy. Use all of your senses, let the smell and taste of it excite your taste buds. What if I told you that you could enjoy that delicious treat outside of your imagination again? It can be difficult to find stores that still carry vintage candy, so this shop in Austin is a true gem. Big Top Candy Shop is a charming, old-fashioned candy store that will make you feel like a kid again and fulfill every nostalgic craving you might have. Some might even argue that it's the best candy store in Texas. Do you agree? Take a look below and you just might be a convert…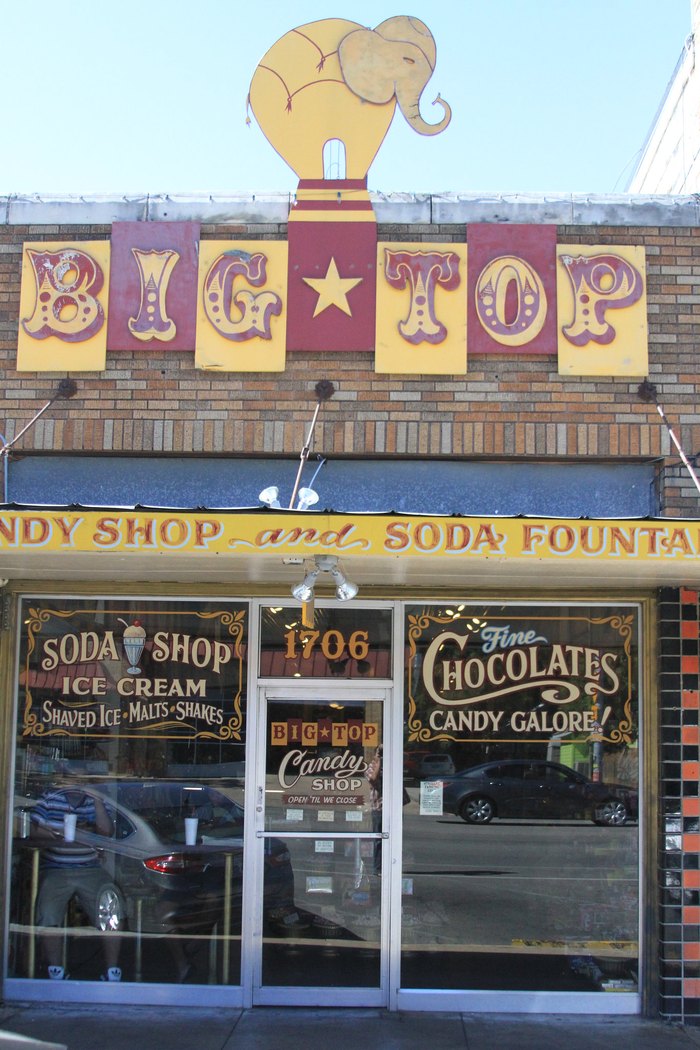 Have you ever been to Big Top Candy Shop? Do you think it's the best candy store in Texas? What about any of these candy stores in Texas?
You can learn more about Big Top Candy Shop with a visit to Austin, Texas, OR their official website. Enjoy the nostalgic, best candy store in Texas.
OnlyInYourState may earn compensation through affiliate links in this article.
More to Explore
best Candy store In Texas
What is the best homemade candy in Texas?
The Texas chewy pecan praline is a true Texas legend, and is known by locals to rival even the decadent pralines of New Orleans to the east. The famed Chick-o-stick also hails from Texas. Invented in the 1930's, it's a peanut-flavored treat that was first made by the Atkinson Candy Company in Lufkin, Texas. It's also where classic candies like Black Cows and Slo-Pokes are made. Known for their skinny shape, the chick-o-stick is sometimes called "chicken bones" since it resembles a scrawny chicken leg. There's even coconut coating to make it look like a piece of fried chicken! Classic.
What other massive stores can I find in Texas?
Everything is bigger in Texas, and the same thing goes for everything from shopping malls to convenience stores to gas stations. They are come as massive stores in Texas. The largest convenience store in the world is actually located in New Braunfels, Texas, and it's a classic Buc-ee's. With over 67,000 square feet of retail space, it's a true sight to see and one that should most definitely be visited.
Are there any local toy stores in Texas?
Terra Toys in Austin, Texas is a great spot to indulge in a nostalgic afternoon. Dallas Vintage Toys is sure to dredge up some sweet childhood memories, and both Order 66 Toys in Fairview and Misfit Toys in Houston are great places to visit as well. Super Happy Incredible Toys in Texas is also a quick spot to pop in and out of, as well as Toys to Love in Houston.
Related Articles
Explore Texas
Featured Addresses

1706 S Congress Ave, Austin, TX 78704, USA