Everyone In Texas Should Experience Austin's Taco Trail At Least Once
Here in Texas, we take our tacos very seriously. That's especially true in Austin, where taco joints are about as easy to find as gas stations. Today, we bring you a fantastic trail that will highlight some of the most beloved — and underrated — tacos in Austin.
Better yet, you can bring your friends and family along for the ride when you rent a Longhorn Charter Bus. You won't have to worry about parking or designated driving and can enjoy some of Austin's famous scenery (and tequila!) along the way. Ready to get your fill of delicious tacos? Let's get started: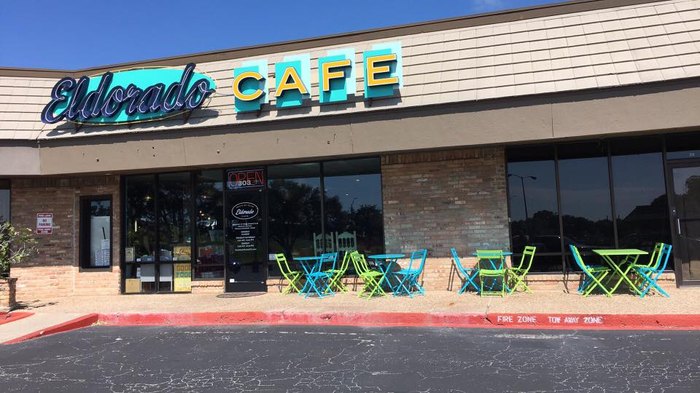 To view the Google Map of this taco route, click here.
What do you think of our culinary adventure through the capital city? What are your favorite places to get tacos in Austin? Share your thoughts with us in the comments below! And if we happened to leave your favorite eatery off the list, nominate it for a chance to be featured in a future article.
For more mouthwatering eats, check out these underrated restaurants in Austin.
Address: 3300 W Anderson Ln, Austin, TX 78757, USA
Address: 2525 W Anderson Ln #175, Austin, TX 78757, USA
Address: 1800 E 6th St, Austin, TX 78702, USA
Address: 1614 E 7th St, Austin, TX 78702, USA
Address: 110 San Antonio St #170, Austin, TX 78701, USA
tacos in Austin
December 15, 2020
What are the best Mexican restaurants in Austin?
There are so many incredible Mexican restaurants in Austin. Matt's El Rancho is definitely one of the most famous. In fact, their chile rellenos are so good – former president LBJ had them flown to the white house! If you're looking for a tucked away gem, visit Mi Ranchito. This welcoming little eatery makes some of the best tamales in the area. Go ahead and stuff your face full of their flavorful meals. This place is definitely located off the beaten path, but it's worth going out of your way for. 
What are the best food trucks in Austin?
You'll have no trouble finding delicious food trucks in Austin. Pueblo Viejo serves authentic tacos that are packed with flavor. Drizzle some of their inventive salsas over the top, and you're in for a real treat. But it's not just tacos you'll find here. You can also indulge in some classic New England lobster rolls! Just visit Garbo's and feast your eyes on their impressive menu. Craving Italian? Visit Patrizi's! This tiny food truck makes all of their pasta from scratch, and their sauces will make your mouth water. 
What are the best pizza places in Austin?
If you're looking for some classic New York style pies, visit Home Slice. The thin crust, fresh toppings, and delicious sauce will keep you coming back for more. If it's Detroit style pies you're after, visit Via 313. These square-shaped pies come loaded with delicious and creative toppings, and you'll never want to stop eating them. You'll also find some incredible eats at Little Deli and Pizzeria. Everyone loves this neighborhood joint, and it's easy to see why.
Address: 3300 W Anderson Ln, Austin, TX 78757, USA
Address: 2525 W Anderson Ln #175, Austin, TX 78757, USA
Address: 1800 E 6th St, Austin, TX 78702, USA
Address: 1614 E 7th St, Austin, TX 78702, USA
Address: 110 San Antonio St #170, Austin, TX 78701, USA