6 Islands In Texas That Are An Absolute Must Visit
We all know Texas has islands – after all, the Lone Star State is settled right on the Gulf of Mexico. However, most Texans have only heard of Galveston and South Padre Islands, the two major touristy islands in the state. There are actually a few other lesser-known islands that are worth a visit for many reasons, and here are some of our picks for the best of the best: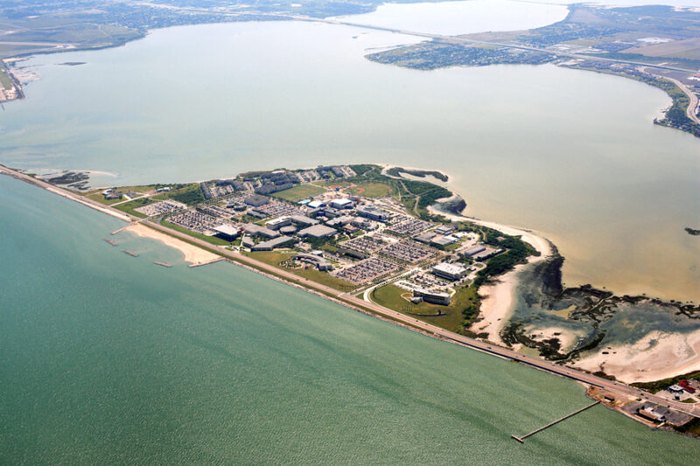 So, what are your thoughts? Which of Texas' islands is your favorite to visit? Share with us in the comments!
Craving a little more Lone Star beachy goodness? Check out this list of some of the most pristine Texas beaches you'll ever visit.
OnlyInYourState may earn compensation through affiliate links in this article.
Address: Ward Island, Corpus Christi, TX, USA
Address: Mustang Island, Texas, USA
Address: Pelican Island, Galveston, TX 77550, USA
Address: Padre Island, Texas, USA
Address: Matagorda Island, Texas, USA
Address: Galveston Island, Texas, USA
Best Islands in Texas
April 21, 2021
What are some interesting places to visit in Texas? 
Texas is a humongous state (over 268,000 square miles) with plenty of interesting, unique, and offbeat things to do. Some interesting places to visit in Texas include places like the Museum of the Weird, in Austin, which is exactly what it sounds like, and Cadillac Ranch outside of Amarillo, which is simply an art installation that involves… well, entire Cadillac cars sticking out of the ground. In Cedar Creek, Texas, there's a vending machine that offers fresh, homemade pecan pies. There's an enchanted rock in Fredericksburg (supposedly). There are literally hundreds of unusual, unique, or otherwise interesting destinations to add to your Texas bucket list. 
Where are some unique destinations in Texas?
Oh, goodness. Where to begin? Texas is home to some of the strangest, most unique destinations out there! In Austin, there's a spot known as the Cathedral Of Junk, which is just as weird as it sounds. If you're a soda-pop fan, there's always the Dr. Pepper Museum in Waco. There's plenty of weird museums, like the Museum of Toilet Seats (seriously) and the Museum of Funeral History. In Houston, there's a house covered in beer cans (more than 50,000 of them, to be exact). There are seriously so many that come to mind right away that there's no way we could ever list them all in one sitting, so be sure to check out this article for more Texas weirdness.
Are there any island getaways in Texas?
There sure are. Texas is a state with a ton and a half of beautiful coastline, and just off those coasts are several islands that you can absolutely plan a visit to. For example, Padre Island is the largest barrier island Texas has and is a popular spot for parties and vacationers. Galveston Island is beautiful and filled with lovely historic houses and buildings, and you can go camping on Mustang Island. Whether you want to get away from it all or don't actually want to travel far, Texas islands are a woefully underappreciated vacation spot.