This Harry Potter-Themed Drive-By Christmas Lights Display In Texas Will Make Your Holiday Season Magical
If you've ever dreamed of attending the Harry Potter Yule Ball, now's your chance. There's a neighborhood holiday lights display in Austin that includes an entire Hogwarts Castle on the front lawn, and it's every Potterhead's Christmas miracle. It's easily one of the best Christmas light displays in Texas! Will you be attending the ball with us this year?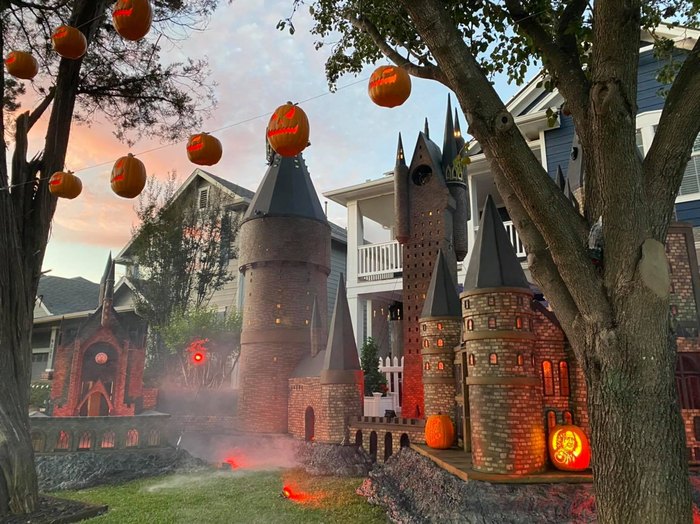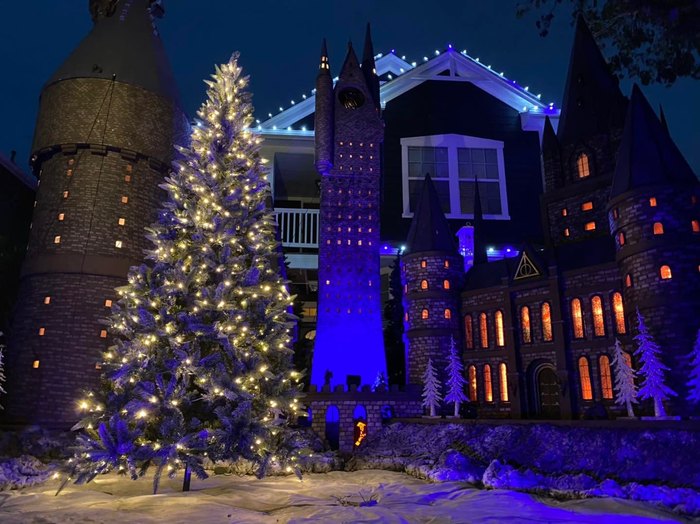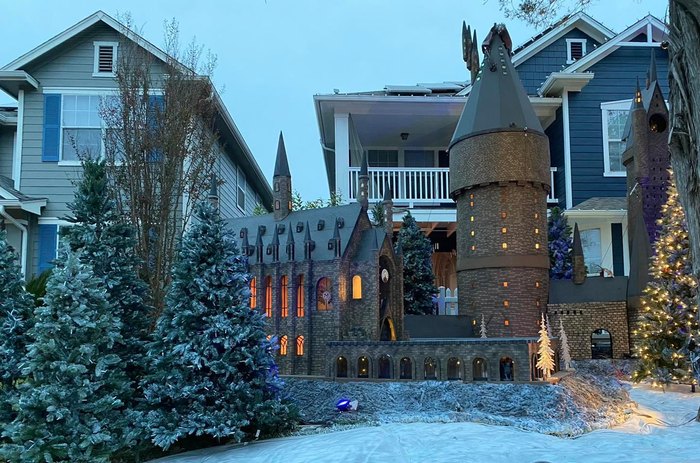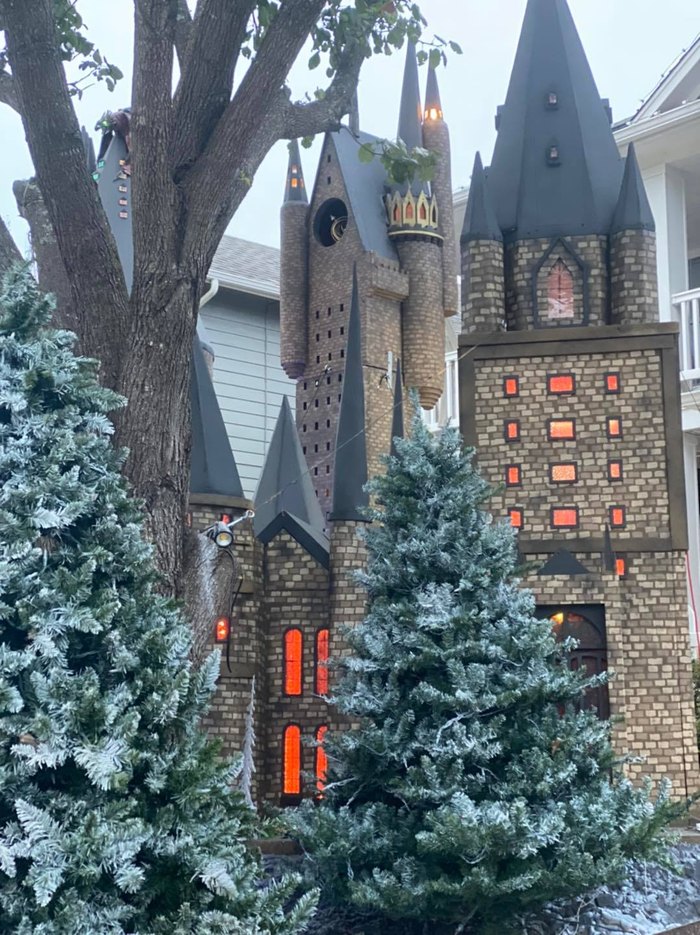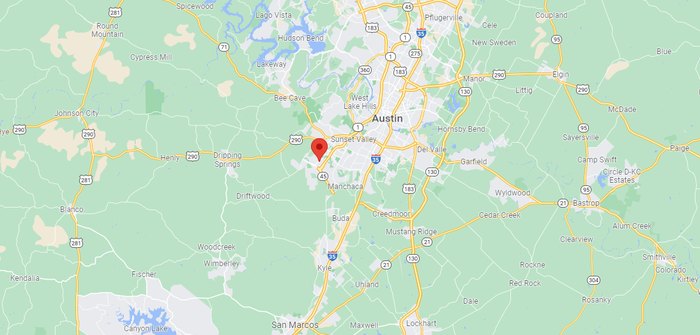 Visit the Diagon Alley ATX Facebook page for more information about these festive and fun Harry Potter lights.
Have you ever seen the Diagon Alley ATX display – either Halloween or Christmas? Tell us in the comments section! Now that you have a taste for your very first Harry Potter Yule Ball will you join us for more holiday lights in Texas? For more amazing neighborhood Christmas light displays in Texas, check out our previous article.
OnlyInYourState may earn compensation through affiliate links in this article.
Harry Potter Yule Ball Celebrations And More
October 22, 2022
Where is Hogwarts Castle in real life?
Hogwarts Castle is one of the most iconic locations in the Harry Potter series. But where is it located in real life? Some fans believe that it is situated in Scotland, while others think it could be in England. There is even a theory that the castle is located in Ireland! The truth is, however, that there is no real-life Hogwarts Castle. J.K. Rowling created the castle purely for the purpose of her stories. However, she did take inspiration from several real-life locations when creating the castle. That being said, Alnwick Castle in England was used as the set for the first two Harry Potter films.
Is there a Harry Potter house for rent?
Why yes there is! Fans of the Potter universe will love this Airbnb rental designed around Platform 9 3/4 just outside of Austin, Texas. You'll fall in love with the charm and memorabilia heaven you'll find in this cool little Potter pad. You can even try on the Sorting Hat to see what your fate holds when you attend Hogwarts School for Witchcraft and Wizardry in your dreams, after reading or watching as much Harry Potter media as you can handle.
It's Harry Potter Yule Ball quiz time!
Okay fans and followers of Harry Potter, since you came for a Harry Potter Christmas light show you may as well stay for the Yule Ball quiz. Drum roll, please… Who was Draco's Yule Ball date? Okay, that was an easy one. If you answered Pansy Parkinson you guessed correctly. Draco can thank Buckbeak the Hippogriff for that match-up since Pansy swooned all over him after was attacked by the big bad Hippogriff. Okay, let's step up the challenge. Who did Luna Lovegood go to the Yule Ball with? If you are a Luna fan, who isn't? You might know the answer to this question. You'll also know it's a trick question because she was too young at the time to go unless an older student asked her to go. And of course, there was no mention of this in the books or movies.