Sugar Land Is One Of Texas' Best Halloween Towns To Visit This Fall
Who's ready for a "fang-tastic" good time? If you're looking for the best Halloween town in Texas, you may want to stop looking right here. The City of Sugar Land goes overboard in the quest for the unofficial title, and you're invited to join in its Halloween celebration on October 26, 2019.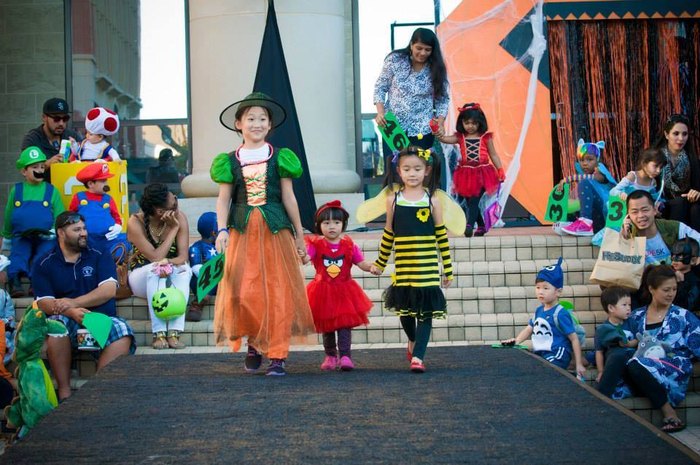 Sugar Land may not be the scariest Halloween town in Texas, but Halloween Town looks to be the most fun! The event will be held at Constellation Field from 4-8 pm on Saturday, October 26, 2019. You can follow this link for information about preregistering for the costume contest ($3 if you pre-register and $5 if you register at the event.) Admission to the event is $7/adults and $5/kids. Learn more on the Sugar Land, Texas website.
Constellation Field Address: 1 Stadium Drive, Sugar Land, TX 77498
Have you ever been to Sugar Land's Halloween Town? Are there any other cities in Texas that go all-out for the holiday? Let us know your favorite!
Best Halloween Town In Texas
September 14, 2019
What are the best Halloween towns in Texas?
Each October, Texas springs to life with fantastic celebrations around the state that are geared toward all age groups. From family-oriented events for the smallest members of the family like pumpkin patches and Dallas' Pumpkin Nights to the famous walk-through haunted house, Cutting Edge, the world's largest and most frightening haunted house event (and geared toward the more mature members of the family), there are numerous places in Texas to get your fright on this Halloween. For some of the best towns to visit during Halloween, see this article from OnlyInYourState.com.
What are the best haunted houses in Texas?
The world's largest walk-through haunted house in the world (Cutting Edge) is found here in Texas and has been featured on countless TV shows. The attraction is found in Fort Worth and opens September 28th for the season. Learn more at this link. For more haunted houses throughout Texas, refer to this list of the 10 scariest haunted houses around.
What is the scariest place in Texas to visit around Halloween?
It's not difficult to find a haunted place to visit in Texas – even outside of Halloween! But if you're looking for a frightfully good time, then you should definitely visit the list of 10 scariest haunted houses found above, and then venture over to Ft. Worth to check out Cutting Edge (link provided above). Whatever you do this year, have fun and be safe, Texas!