20 Rare Photos Taken In Texas During The Great Depression
Even though most of us weren't around in the 1930s, we know about the hardships of those who suffered through the Great Depression in Texas. Teamwork and companionship were lifeblood in those trying times, and we've never had a shortage of that in Texas. Our parents and grandparents can share countless stories of what they endured in an attempt to gain our understanding, but a picture is worth a thousand words. Here are some historic photos in Texas that show what life was like back then in our state.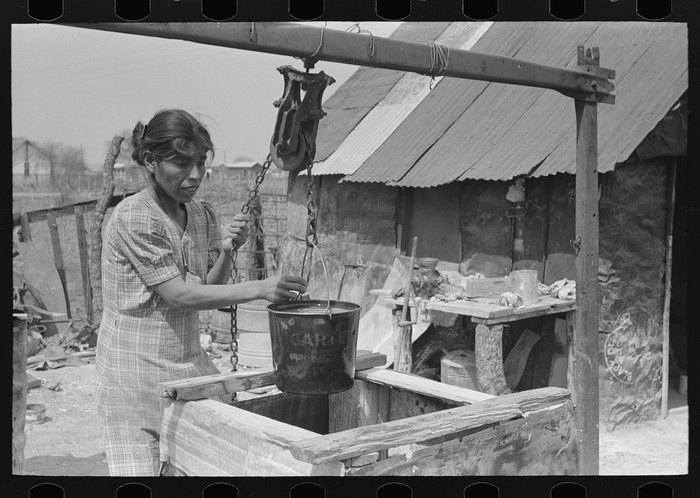 This gallery of historic photos in Texas gives us insight into what life during the Great Depression was like in Texas and reminds us that no matter how devastating the hardship, a quality that sets us Texans apart from everyone else is the unconditional love and support we have for one another that extends into the core of who we are.
What did you think of these historic photos in Texas? Do they remind you of any stories your loved ones have shared with you? Share your comments below.
OnlyInYourState may earn compensation through affiliate links in this article.
Historic photos in Texas
June 26, 2021
What are the most historic places in Texas?
The state of Texas has lived through all kinds of history, both heartbreaking and inspiring. If you're planning to travel through Texas, you'll find there are several destinations throughout the state that hold historic keys to the past. Some of the most historic places in Texas are the Spindletop-Gladys City Boomtown Museum in Beaumont, Battleship Texas in La Porte, Washington-On-The-Brazos State Historic Site in Washington, Nacogdoches, the Sixth Floor Museum in Dallas, Historic Stockyards District in Fort Worth, Texas State Capital in Austin, the Alamo in San Antonio, San Antonio Missions National Historic Park, and Presidio La Bahia in Goliad. How many of these historic places in Texas have you experienced?
What is the oldest hotel in Texas?
Texas is home to an array of one-of-a-kind accommodations. Yet the most unique of them is also one of the oldest hotels in Texas. The Magnolia Hotel in Seguin has a haunted and tragic history, and some believe that ghosts still frequent this landmark. What started as a modest two-room log cabin in the 1840s was expanded to a hotel and eventually restored in 2013. The Magnolia Hotel has even been featured on a Travel Channel show called Ghost Adventures, which tells you just how much paranormal activity looms here. Would you dare spend the night at the haunted Magnolia Hotel in Texas?
Does Texas have any famous museums?
One of the best ways to engage in history is to visit a dedicated museum. Here in Texas, you'll find no shortage of wonderfully curated museums to give you a detailed look into the past. Whether you prefer history or art, these places are bound to impress. Some of the best museums in Texas include the Houston Museum of Natural Science, the Sixth Floor Museum at Dealey Plaza, Waco Mammoth National Monument, USS Lexington Museum on the Bay, the National Museum of the Pacific War, Texas Ranger Hall of Fame and Museum, the Buddy Holly Center, Jack Sisemore Traveland RV Museum, and the Museum of Fine Arts in Houston. Have you been to any of these famous museums in Texas?
OnlyInYourState may earn compensation through affiliate links in this article.