This Island In Texas Has Tons Of Family-Friendly Attractions In Every Season
When it comes to family-friendly destinations in Texas, it's hard to beat Galveston. This island city is just a stone's throw from Houston, but instead of a bustling metropolis, it's a relaxed beach town with tons of attractions for all ages. I've been coming here for as long as I can remember – my hometown is about an hour away, so it's a quick and easy day trip. For old times' sake, my sister and I recently visited to enjoy all the activities we used to love as kids. It was the most nostalgic, fun-filled day either of us have had in a long while! Here are some of the best things to do in Galveston.
My name is Katie, and I write and edit for Only In Your State. I'm a born and bred Texan, and proudly so. From the mountains and deserts out west to the forests and wetlands of the east, the Lone Star State never ceases to amaze me. I love to just get in the car and set off on the open road – in Texas, you always end up somewhere beautiful. I'm so excited to take you along on my expeditions, so without further adieu, welcome to the Only In Your State Everyday Explorers!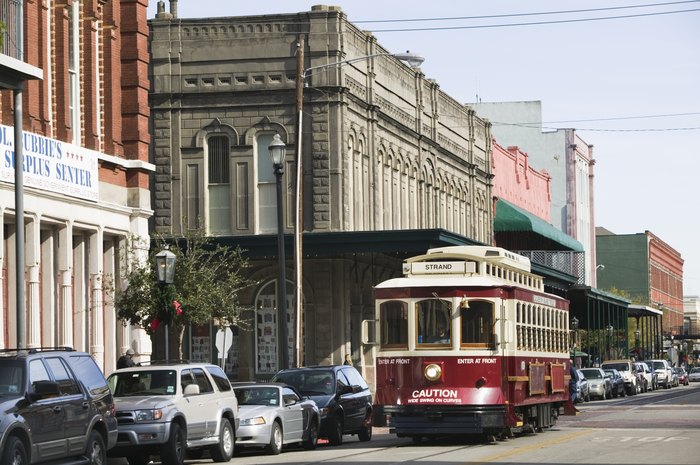 Have you ever been to Galveston? If so, was it a day trip or an extended vacation? Do you agree that it's one of the best cities in Texas? We'd love to hear all about your experience – what are some of your favorite things to do in Galveston? Tell us in the comments! Don't forget to check out our previous article for another family-friendly trip that leads to some of the best places to visit in Texas.
To discover more incredible boots-on-the-ground adventures across America from our team of local travel experts, check out all of the articles in OnlyInYourState's Everyday Explorers series. What destinations would you like to see featured next? Tell us where we should go on our nominations page.
If you're looking for another small town in Texas that's perfect for a getaway, check out this YouTube video by us at Only In Your State to learn all about the charming community of Fredericksburg:

OnlyInYourState may earn compensation through affiliate links in this article.
More to Explore
Things To Do In Galveston, TX & Related Info
What are some more of the best things to do in Galveston?
Some additional things to do in Galveston include:
Part of the world-renowned Schlitterbahn Waterpark chain, this warm weather destination is home to the tallest water coaster in Texas (and the world).
Open year-round, Pleasure Pier features rides, games, food, and other attractions. It's the best of island life in one place!
A historic, turn-of-the-century home that belonged to one of Galveston's pioneering families, Moody Mansion is open for public tours.
With both bayside and beachfront areas, Galveston Island State Park is a hidden gem away from the crowded tourist destinations.
This railroad museum is one of the largest in the country, offering educational fun for all ages. They even have a train car that guests can spend the night in!
What are the best places to visit in Texas?
Some of the best places to visit in Texas are:
With jaw-dropping canyons and some of the world's darkest skies, Big Bend National Park is one of the most bucket list worthy destinations in Texas.
One of the top tourist attractions in America, the San Antonio River Walk is brimming with restaurants, shops, and a rich, vibrant culture.
A small town full of charm, Fredericksburg features award-winning wineries, beautiful nature, and a deeply-rooted German heritage.
Port Aransas is a slow-paced beach town perfect for those who don't like crowds. The water is gorgeous!
Home to the second-largest canyon in the nation, this state park is definitely worth a visit.
Related Articles
Explore Texas
Featured Addresses