A Terrifying, Deadly Flood Struck Fort Worth In 1949… And No One Saw It Coming
The 710-mile-long Trinity River connects the Dallas – Fort Worth Metroplex with its natural beauty and winding paths. Many communities have made the Trinity a focal point and have built outdoor hike-and-bike trails and nature centers along its banks for locals to enjoy. But in 1949, the Trinity River wasn't so beloved. Following roughly 11 inches of rain that fell overnight on May 16, the Clear Fork watershed broke through its levees and flooded Fort Worth's thriving commercial, industrial, and residential districts to the southwest. The flood surpassed landmark floods of 1908 and 1922, ten people lost their lives, and property damage exceeded $11 million.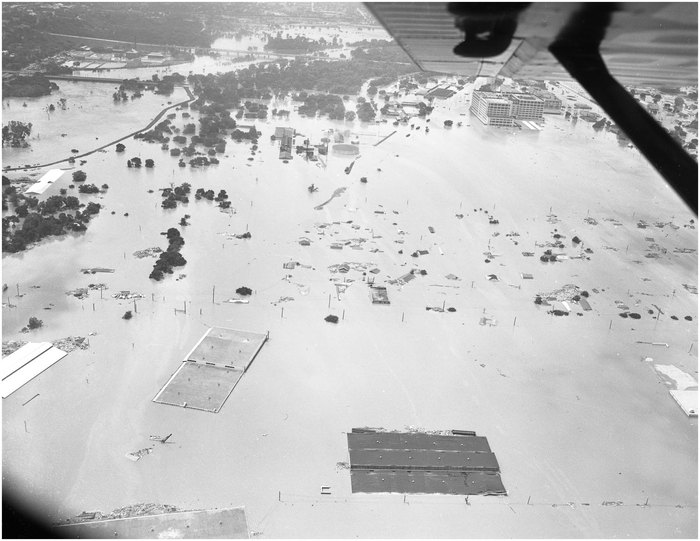 This YouTube video by SPCOUTA shows locals navigating the intersection of city's Seventh Street intersection at Camp Bowie Blvd., Bailey Ave. and University Drive.
As a result of the flood, the entity that was then known as the Water District, in conjunction with the U.S. Army Corps of Engineers, became responsible for extensive improvement of the levee system.
Did you live in Fort Worth during this deadly flood? Do you remember watching the tragedy unfold? Share your stories in the comments below.
OnlyInYourState may earn compensation through affiliate links in this article.