A Themed Grocery Store In Texas, British Emporium Is A Magical Place To Shop
Anglophiles, this store is made for you. British Emporium in Texas is stocked with goods from across the pond like banger sausages, Jaffa Cakes, tea, and even Doctor Who merchandise. Wave your Union Jack proudly and come check out this exciting store in Grapevine.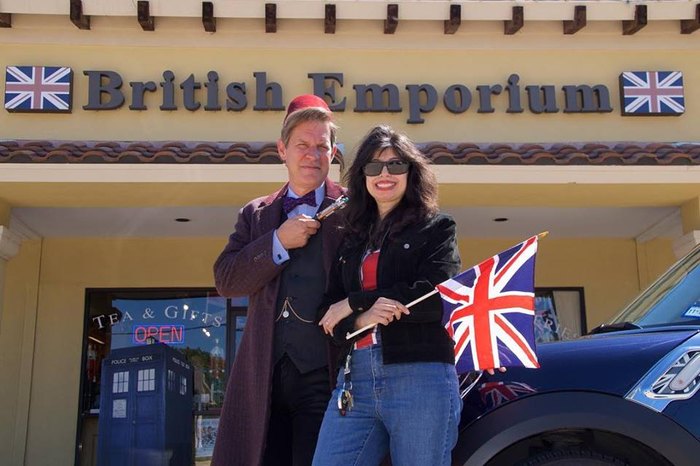 Have you ever been to British Emporium? Are there any other unique grocery stores in Texas? Tell us your favorite in the comments below!
If you're craving more flavors from across the pond, check out these delightful tea houses in Texas.
OnlyInYourState may earn compensation through affiliate links in this article.
Address: 140 N Main St, Grapevine, TX 76051, USA
January 01, 1970
Are there any unique grocery stores in Texas?
When most people think about grocery stores in Texas, their mind goes to HEB. This beloved chain is known for their fresh tortillas, locally-sourced baked goods, and friendly service. Each and every HEB is amazing, but there's one location that really takes the cake. Nestled in Austin, this giant HEB has five restaurants and a bar! That's right - this place is so much more than just a place to buy groceries. You can come here for a date night or casual hang out. Of course, this isn't the only unique grocery store in the Lone Star State. To learn more, check out our list of the best supermarkets in Texas.
What are the best tea rooms in Texas?
Tea isn't just for the British. There are some incredible tea rooms in Texas. For a wonderful meal, take a trip to Dallas and visit The Adolphus. In addition to its luxurious hotel rooms and delicious restaurant, this destination is known for its seasonal high tea experiences. Pair your delicious beverage with some warm and flaky pastries - it's the recipe for a wonderful afternoon. If you loved this place, you should also check out The Steeping Room in Austin. This bright and cheerful cafe has a whole menu dedicated to tea, and the staff is super knowledgeable.
What are the best British restaurants in Texas?
If you're really craving flavors from across the pond, visit Hummingbird Tea Room & Bakery in The Woodlands. This welcoming eatery specializes in English-style treats and beverages. You'll love their tasty pastries and vast tea selection. Eating here feels like you're dining in the UK!