The Best Sight In The World Is Actually A Road Sign That Says Welcome To Tennessee
Let's imagine something right now – an experience we have all had once or twice. Picture being on a long drive. You have been in the car for hours. Your legs are starting to ache, and you just want to stretch out. Everyone is tired and exhausted from a trip. You know you are close to home, but the miles seem to drag on forever. Then a beacon of light appears, a wonderful sight: the Welcome to Tennessee sign!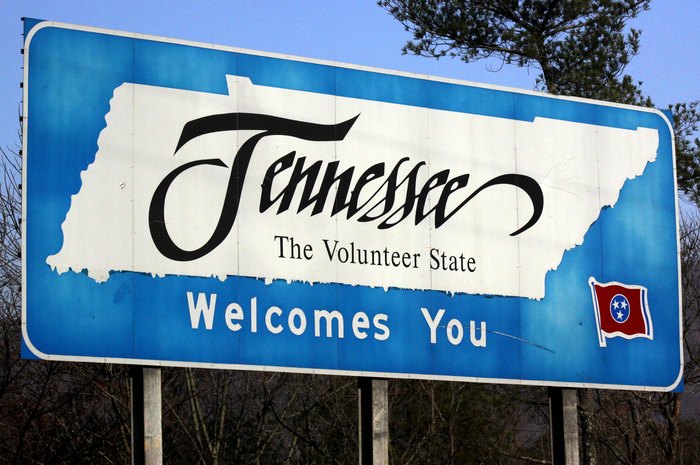 With eight states bordering Tennessee, we have plenty of chances to see this bright and beautiful sign welcoming us back home when we leave. You may go far but our state is always waiting for you when you arrive home. In a bright and cheery way, the Welcome to Tennessee sign will be there to greet you on your return. 
If you love living in Tennessee, check out this store that is filled with state pride to really show your love for your home. Then there are 12 more reasons to be proud to be home. 
Visitors come to Tennessee from all over the world. If you are one, and would like to stay here for a while, maybe in Nashville, consider a reservation at the Sheraton Grand Nashville Downtown.
If you're still in the mood for more Tennessee adventures, take a look at this video:
OnlyInYourState may earn compensation through affiliate links in this article.
More to Explore
Out and About in Tennessee
Where can we find state parks in Tennessee?
Natchez Trace State Park in Wildersville has a beautiful lake as well as a beach area for sunbathing and swimming.
Reelfoot Lake State Park in Tiptonville has a lake by the same name which is the only naturally-occurring lake in the state of Tennessee.
Paris Landing State Park in Buchanan sits on the banks of Kentucky Lake and is home to a wide array of wildlife.
Learn more about other state parks in Tennessee.
We're looking for inexpensive road trip ideas.
The Chattanooga River Walk Chattanooga stretches over the Tennessee River offering breathtaking views of the city.
The Cummins Falls in Cummins features a beautiful waterfall where you can go swimming and sunbathing.
Visit the Sewanee Perimeter Trail in Sewanee to enjoy the miles of hiking trails and you natural sites along the way.
Read on to learn more about other fun and inexpensive road trip ideas.
Where can we find unique things to do in Tennessee?
On the Ocoee River in Polk County, you will find fun whitewater rafting adventures suitable for all ages.
At Foxfire Mountain Adventure Park in Sevierville, you can zip-line and walk across the longest swinging bridge in America.
At The Lost Sea in the hills of East Tennessee, you can take a glass-bottomed boat across what is the second-largest underground lake in the world.
Read on to learn more about the many unique things to do in Tennessee.
Related Articles