This Summer, Take A River Gorge Tour For The Ultimate Tennessee Day Trip
The beauty of Tennessee has long been lauded and celebrated both by locals and on a national level, but it's when you begin to take tours of its intimate wilderness that you truly have the opportunity to learn about its delicate ecosystems and stunning natural features, then you really learn to appreciate the Volunteer State. River Gorge Excursions offers guided tours of the beautiful Tennessee River Gorge in south Tennessee, and the opportunity to learn about the surrounding area in the age-old gorge is an experience unlike any other in the state. So if you have been looking for a river tour in Tennessee, look no further than this incredible place. It's the perfect summertime experience!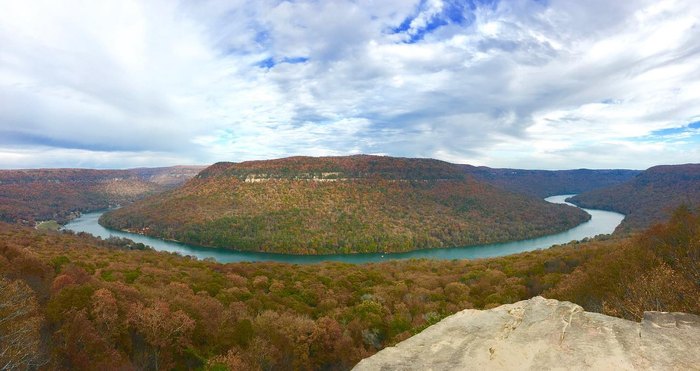 What a neat adventure in the heart of Tennessee! Have you ever seen this beautiful river? We think it is one of the prettiest places to explore in Tennessee, so we highly encourage you to check it out yourself. You can learn more about planning your own River Gorge experience on the River Gorge Excursions official website or the official River Gorge Excursions Facebook page.
If you want to get that fully picture-perfect horse bend view like we have shown here there is only one place to do it and it's a little place called Snooper Rock. This trail is fantastic and the views are even better. If you are looking for a way to enjoy the view without all the extra work it takes to hike then learn about this local secret of Snooper Rock.
OnlyInYourState may earn compensation through affiliate links in this article.
Address: River Gorge Excursions, 19385 River Canyon Rd, Chattanooga, TN 37405, USA
Tennessee River
April 28, 2023
What are some of the best ways to enjoy the Tennessee River?
With such a beautiful river there are so many ways to make the most of this scenic place. So here are a few suggestions when you are looking into ways to enjoy the Tennessee River:
Where are some of the best places to go in Tennessee during the summer?
Tennessee has amazing summers but they can tend to get a little muggy and hot, so here are some of the best things you can do in the summer in Tennessee: