The Story Behind This Tennessee Tunnel Is Beyond Creepy
The Sensabaugh Tunnel has legends behind it that will chill your soul, creeping into your dreams and tempting that wicked, curious part of you to take a drive through it – yourself. If you've spent a bit of time in East Tennessee, you most likely have heard SOME version of the legend or another. Whether it was a murder or an untimely, unprecedented death, this Kingston Springs ghostly haunting ground is almost more than we can bear.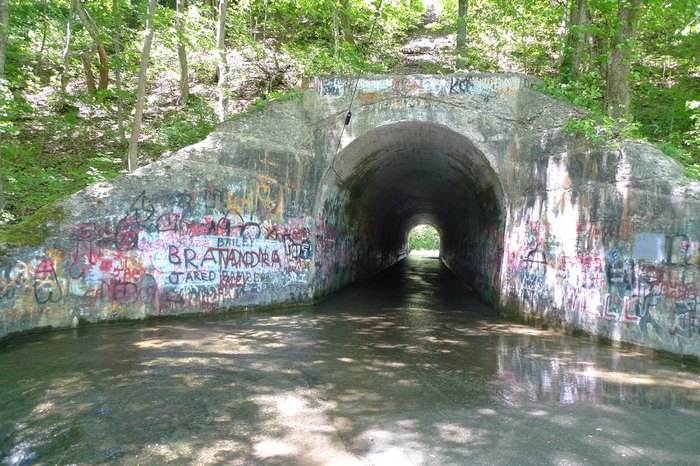 Still curious about the real hauntings that go on in this eerie east Tennessee castaway? You can watch the viral live action from the KC Ghost Hunters that took on the tunnel, below:
Oooh – eerie. So eerie. Have you ever been? With dark tales such as these swirling around this commonplace Tennessee spot, most notably near the Rotherwood Mansion, we're completely creeped out. Have YOU heard any stories? Tell us – please!
OnlyInYourState may earn compensation through affiliate links in this article.
Related Articles