8 State Parks Around Tennessee That Have Campsites Perfect For A Summer Escape
Camping is one of the most popular pastimes during the summertime for good reason. There is something so magical about spending a night beneath the stars, the croaking of frogs and clatter of insects reminding you that there is such beauty in the smallest elements of the world. Here in Tennessee, the state park system offers a series of campgrounds and outdoor experiences that make it easy to get outside during the summertime. Did your favorite state park make the list of best state parks in Tennessee for camping?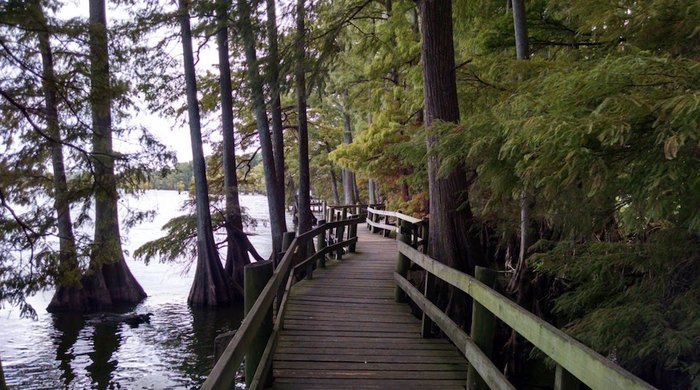 The Tennessee state park system is one of the best in the nation, and you can learn more about it and all the other options it offers with a visit to its official website here.
If you're looking for more historical experiences in Tennessee, you can't miss the Gibson Garage in Nashville!
OnlyInYourState may earn compensation through affiliate links in this article.
Address: Reelfoot Lake State Park, 2595 Highway 21 East, Tiptonville, TN 38079, USA
Address: Pickett CCC Memorial State Park, 4605 Pickett Park Hwy, Jamestown, TN 38556, USA
Address: Fall Creek Falls State Park, 2009 Village Camp Rd, Spencer, TN 38585, USA
Address: Old Stone Fort State Park campground, Stone Fort Drive, Manchester, TN, Manchester, TN 37355, USA
Address: Roan Mountain, TN 37687, USA
Address: Cumberland Mountain State Park, 24 Office Dr, Crossville, TN 38555, USA
Address: Pickwick Landing State Park, 116 State Park Rd, Counce, TN 38326, USA
Address: Chickasaw State Park, 20 Cabin Ln #4128, Henderson, TN 38340, USA
Best State Parks In Tennessee For Camping
May 24, 2023
How much does it cost to camp in a Tennessee state park?
The camping fees in Tennessee state parks vary depending on the specific park, campground, and camping site type. However, here is a general overview of camping fees in Tennessee state parks:
Basic Campsites: The cost for a basic campsite typically ranges from $12 to $35 per night, depending on factors such as location, amenities, and peak season rates. Basic campsites usually include a level pad, picnic table, fire ring, and access to restrooms and water sources.
RV Campsites: If you're camping with an RV, the fees for RV campsites are slightly higher due to additional amenities such as electrical hookups. RV campsites can range from $25 to $40 per night, depending on the park and its facilities.
Premium Campsites and Cabins: Some state parks offer premium campsites with additional amenities, such as sewer hookups, waterfront locations, or larger sites for bigger RVs. These premium sites may have higher fees, ranging from $35 to $50 per night. Additionally, some state parks offer rental cabins or cottages with their own pricing structure.
What are the best state parks in Tennessee for camping?
Tennessee offers a variety of stunning state parks that provide excellent camping experiences. Here are some of the best state parks in Tennessee for camping:
These state parks in Tennessee provide an excellent backdrop for camping adventures with their natural beauty, outdoor recreational activities, and well-maintained camping facilities. Whether you prefer lakeside camping, mountainous landscapes, or serene forests, Tennessee's state parks offer something for everyone.