There's A Peanut-Themed Shop In Tennessee And You'd Be Nuts Not To Visit
If you're cuckoo for peanuts, this tiny Nashville shop has a whole lot of flavor and a deep history tucked away in the heart of Music City's downtown. You would never know from the storefront that The Peanut Shop has been slinging our favorite nuts for years, that it's a locally owned shop that sustains the history of the peanut in Tennessee almost single-handedly. It's a hidden gem, a local favorite, and a must-try if you're headed to Nashville anytime soon.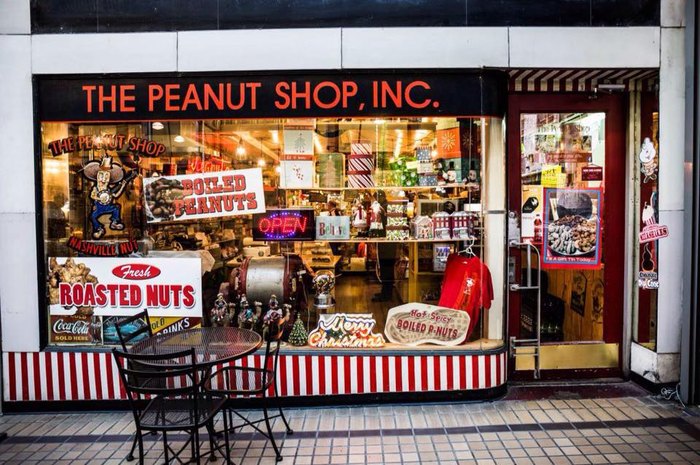 Visit The Peanut Shop's website or Facebook page for more information on this unique store.
If you're looking for another fun spot in Tennessee, you can order up a plate of bbq AND rent a canoe at this out-of-the-way eatery.