You Can Chase Almost 10 Different Waterfalls At Old Stone Fort State Park In Tennessee
Most folks don't know about the Old Stone Fort State Archaeological Park in Tennessee, located right along the Little Duck River. With the Great Smoky Mountains National Park to the east and the ever-famous Fall Creek Falls and Burgess Falls to visit, this oft-forgotten hidden gem tends to be one of the least trafficked state parks in the state. If you're looking to break the monotony of the day-to-day while chasing waterfalls, then this beautiful natural hot spot is well worth your while. Plus, if you're looking for "waterfalls near me," in central Tennessee, this one is just a quick drive. Learn all about it below!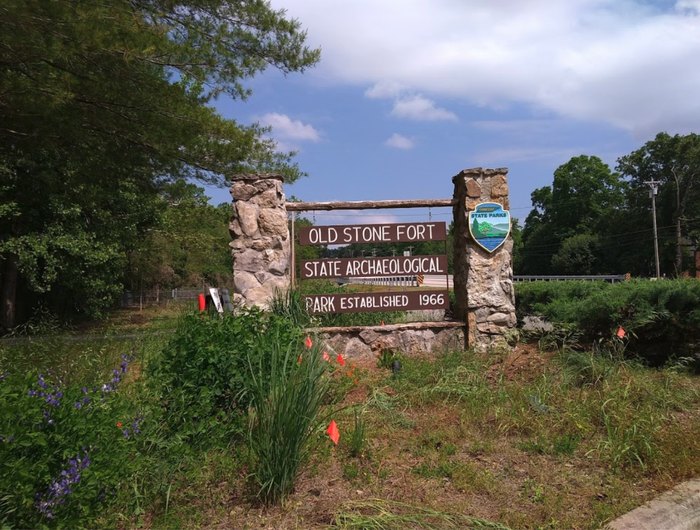 So, what are your thoughts on this beautiful destination? The next time you're looking for "waterfalls near me," we hope this spot comes to mind! You can learn more about Old Stone Fort State Park with a visit to its official website. Looking for related content? Check out our list of some of the best state parks in Tennessee — there's something for everyone on the list!
Continue to experience all the natural fun and excitement in Tennessee with a cave tour at Cumberland Caverns! It's a true Tennessee adventure that belongs on your bucket list. 
Address: Old Stone Fort State Archaeological Park, 732 Stone Fort Dr, Manchester, TN 37355, USA
waterfalls near me
August 11, 2022
Does Tennessee have any hidden waterfalls?
You bet! One relatively little-known waterfall in Tennessee is called Conasauga Falls. This secret waterfall in Tennessee can be accessed via a scenic 1.3-mile out-and-back trail. When you take this hike in the heart of Tennessee, you'll certainly want to bring your camera with you!
What are some hidden gems in Tennessee?
If you consider yourself to be an outdoor enthusiast, you'll find that exploring Tennessee is nothing short of heavenly. Tennessee has so many natural wonders that you could easily dedicate an entire lifetime to uncovering them all. In addition to mystical waterfalls, gorgeous caves, and meandering trails, the Volunteer State is home to lots of hidden gems. One of our favorite hidden gem destinations is one that sounds like it's straight out of a fairytale: the Lost Sea. It's the largest underwater lake in the entire U.S., and you can explore it when you visit the Craighead Caverns system.
Next up on our list of recommendations would be a trip to the Museum of Appalachia in Clinton. The museum was founded in 1969 and it pays homage to pioneer and farming life in Tennessee. Looking for some fun shopping? You'll want to plan a trip to Market Square in Knoxville. It's here you can browse some one-of-a-kind handmade goods all while learning more about the area's unique culture and history. Finally, a trip to Jack Daniel's Distillery is bound to impress, whether you're a fan of whiskey or not. Some other fun places in Tennessee to explore include Big South Fork National Park, Bell Buckle, Bald River Falls, and the Peabody Hotel.
Address: Old Stone Fort State Archaeological Park, 732 Stone Fort Dr, Manchester, TN 37355, USA