Take A 2-Hour Drive Through Nashville To See This Year's Beautiful Fall Colors
Finding fall foliage in Nashville isn't too difficult come autumn, but there are a few places that are a cut above the rest. This two-hour drive will take you through and around the heart of Nashville, from beautiful parks to engaging hiking trails rife with wildlife. From one end of the city to the next, you're bound to find a new favorite place to wander amongst the orange, yellow and red trees. Nashville is never as beautiful as it is in the fall time. It's a true local treasure!
If you're looking for our map below, you can follow it on your own right here.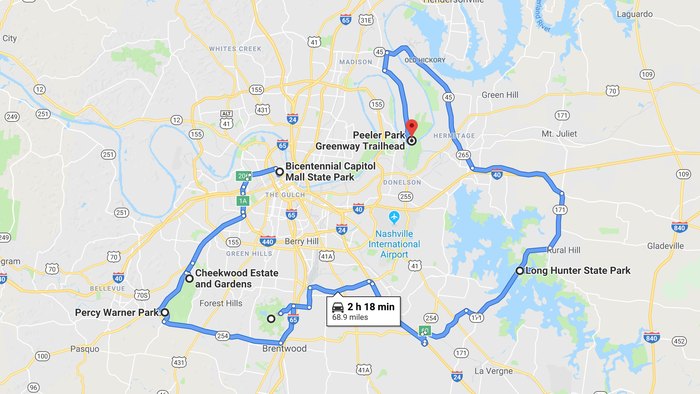 Don't miss out on the chance to see all the beauty a Nashville autumn has to offer! You can follow our map right here, folks. Two hours is all you need!
If you're looking for a bit more fun, make sure to check out this Nashville bierhaus in preparation for Oktoberfest.
Address: Bicentennial Capitol Mall State Park, 600 James Robertson Pkwy, Nashville, TN 37243, USA
Address: 1200 Forrest Park Dr, Nashville, TN 37205, USA
Address: Percy Warner Boulevard, Percy Warner Blvd, Nashville, TN 37205, USA
Address: Radnor Lake State Park, 1160 Otter Creek Rd, Nashville, TN 37220, USA
Address: Long Hunter State Park, 2910 Hobson Pike, Hermitage, TN 37076, USA
Address: Peeler Park Greenway, Nashville, TN 37115, USA