7 Under-Appreciated State Parks Near Nashville You're Sure To Love
Tennessee is rife with natural beauty; it's found in our cities and down our country roads and along our rivers, serene and bursting with wildlife. Sometimes, though, being so inundated in beauty may make us a bit blind to what is right in front of us. We've found seven state parks around Nashville that are great to visit, no matter the time of year – they deserve a little attention!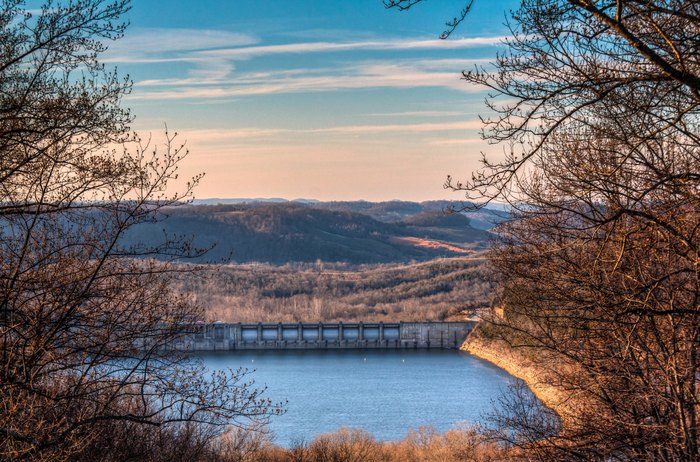 Have you been to The Place In Nashville That Makes You Feel Like You've Stepped Through A Magical Wardrobe?
OnlyInYourState may earn compensation through affiliate links in this article. As an Amazon Associate, we earn from qualifying purchases.
More to Explore
State Parks to Visit in Nashville
What are the best hiking trails in Nashville?  
Just because you live in or near a big city like Nashville doesn't mean you can't get a great hike in every week (or more)! In fact, according to our friends at AllTrails, there are more than 30 wonderful trails in and around Nashville that are perfect for hikers of all skill and experience levels. Some of the best/most popular hiking trails in Nashville include wild gems like the 3.9-mile Day Loop Trail, tucked inside Long Hunter State Park. This beautiful trail features lake views and absolutely breathtaking wilderness. Then, there's the delightful Harpeth Woods Trail, located in Edwin Warner Park. It's two and a half miles of good times just waiting to happen for the hiking nature lover. At Radnor Lake State Park, there are trails like the Garnier Ridge and South Cove Trail, which is longer, at five and a half miles, but ever so worth it for the views and the peace and quiet. As we said, there are plenty of choices – after all, there are more than 30 trails in and around Nashville to fall in love with all year round.  
What are the best parks in Nashville?  
Nashville is home to plenty of delightful state and city parks to enjoy whether you're by yourself or you want to bring the whole family. Parks in Nashville well-known among local parents for just how great they are for kids include the Fannie Mae Dees Park, on Blakemore Avenue, which has an epic dragon/hill slide the young'uns will love. Sevier Park, on Lealand Lane, features an interesting historic house, a walking path, and beautiful trees to admire while you're wandering. We also like Red Caboose Park, which is absolutely wonderful for families with kids (perhaps even more so than Fannie Mae Dees Park). It's got all sorts of playground equipment to entertain the little ones – and their imaginations – for hours. Thinking a little bigger? Check out this list of five awesome Nashville-area state parks you ought to visit ASAP.  
Related Articles