This 30-mile Road Trip Is the Best Way To Experience Nashville In One Day
Music City has been called, "The It City," the place to be, up and coming, the new New York, the new Brooklyn, the new Los Angeles – if it's hip and cool and exciting, it has probably been linked at one time or another to the name Nashville. That being said, local economy has seen an enormous uptick in new restaurants and local businesses in the last couple of years, making Nashville not only a fabulous place to live but a beautiful spot to visit. Whether you live in the city or are just driving through for a day or so, we decided to make up a guid that will take you from one end of the city to the other, in just one day. Ready to experience Nashville in all its glory?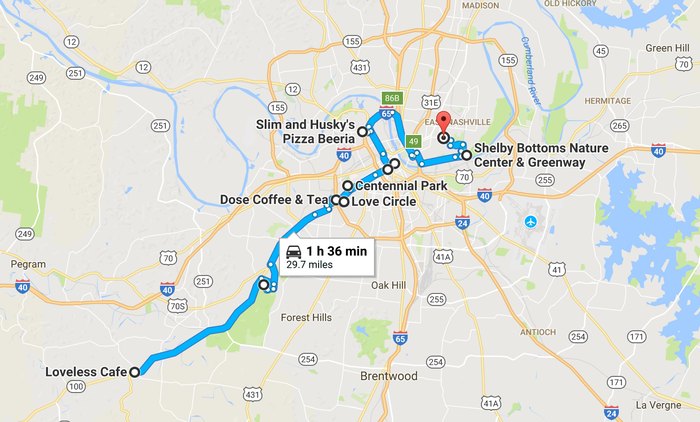 What a beautiful place. Experience a bit more of our great city with a hike in the great outdoors – one that takes you to TWO waterfalls.
OnlyInYourState may earn compensation through affiliate links in this article.