Here's The Perfect Weekend Itinerary If You Love Exploring Nashville's Waterfalls
Do you keep searching for waterfalls in Nashville to explore but without much luck finding any? Well, that's because we don't really have any waterfalls unless you count those fountains downtown or torrential downpours that hit us every once in a while. Thankfully, though, there are quite a few that surround our pretty little Music City, and we put them together into an epic weekend trip. Complete with food stops, let's take a long weekend in the woods enjoying some of the waterfalls near Nashville!
Take a look at our Google Maps interactive map for directions! If you need to adjust the route at all, you can do that, too.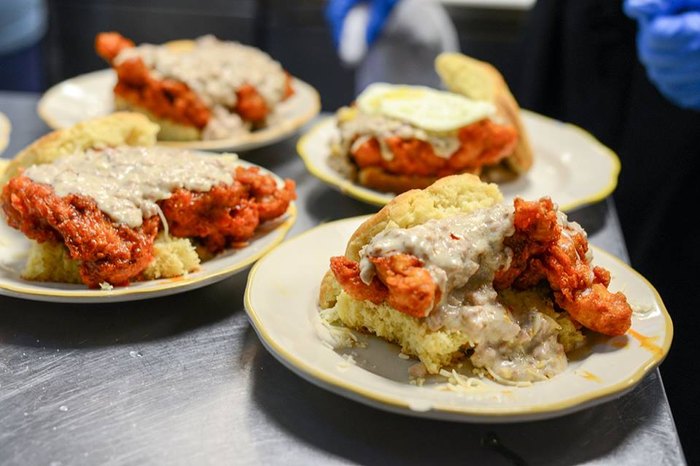 Pretty fun, hey? Now you can stop the endless googling of "Nashville waterfalls" and focus on the options for enjoying the beautiful waterfalls near Nashville! If you're in search of another exciting adventure, you can always explore this secluded Tennessee restaurant surrounded by natural beauty- it's gorgeous!
OnlyInYourState may earn compensation through affiliate links in this article. As an Amazon Associate, we earn from qualifying purchases.
More to Explore
Waterfalls Near Me
What are the most beautiful lakes in Nashville?
Right in Nashville you can visit the stunning Old Hickory Lake, the oldest lake in Nashville, the swimming is lovely and the views will make you swoon. Another great lake to check out is the large and impressive Nashville lake, whose shores you can camp on! And if you need more inspiration, never fear, we've made a list of seven of our favorite Nashville lakes.
What are the most picturesque hiking trails in Nashville?
You may not think you can have your breath taken away by nature in Nashville, but luckily, you would be wrong. If you are looking for a spot to catch stunning views with your eyes and your camera, lace up your boots and step out on one of these short but scenic hikes in Nashville (remember to bring an external charger for your camera so you can take as many photos as your heart desires!) Perhaps you are craving a more intimate hike though, one where you can take a bunch of photos and not have to worry about there being people in them. Well then, our list of secret hikes in Nashville is probably right up your alley!
What are the best outdoor adventures in Nashville?
If you're looking for a breath of fresh air, away from the pulsing energy of the city, you may want to check out one of these natural attractions in Nashville. From massive caves to the largest underwater lake in America, you are sure to be utterly amazed by all that Nashville and the surrounding area has to offer. If you're really looking to spend some time off the beaten path, maybe take a visit to the awe inspiring Cookeville, a simple town surrounded by jaw-dropping nature.
Related Articles
Featured Addresses