Get A Taste Of Historic Nashville Life By Visiting These Historic Homes All Around The City
Nashville may be considered a highly influential and contemporary city nowadays, but it still tells the story of the old American south. Walk through the neighborhoods that fringe downtown, or perhaps wander your way into a classic diner south of Broadway. You'll find it, every once in awhile. A sudden glimmer of what used to be. If you'd rather seek out the past then let it find you, then make sure to visit one of these historic homes around the city. Each one tells a story of what used to be, and each one is incredible in its own right.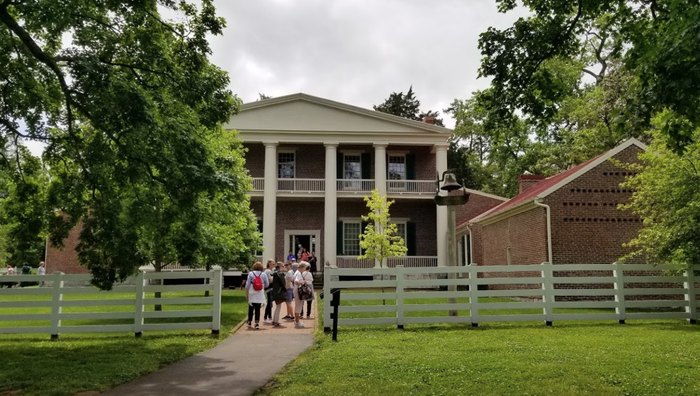 There's nothing like a bit of history to infuse your vacation with a bit of knowledgeable fun. If you're looking to chill out after a tour, however, check out the incredible Greenhouse Bar in the heart of Nashville.
Experience a bit more of Tennessee's quirkiest aspects by way of The Christmas Place, a holiday-themed store that has a whole lot of seasonal fun inside. 
Address: Andrew Jackson's Hermitage, 4580 Rachels Ln, Hermitage, TN 37076, USA
Address: 200 Cragfont Rd, Castalian Springs, TN 37031, USA
Address: 2910 Elm Hill Pike, Nashville, TN 37214, USA
Address: 5025 Harding Pike, Nashville, TN 37205, USA
Address: Rippavilla Way, Spring Hill, TN 37174, USA
Address: Belmont University, 1900 Belmont Blvd, Nashville, TN 37212, USA
Address: Historic Travellers Rest Historic House Museum, 636 Farrell Pkwy, Nashville, TN 37220, USA
Address: 746 Benton Ave, Nashville, TN 37204, USA
OnlyInYourState may earn compensation through affiliate links in this article.