Take A Canopy Tour At Legacy Mountain Ziplines In Tennessee To See The Fall Colors Like Never Before
Going on a zipline tour is a pretty amazing experience, especially if you're in the heart of Tennessee during autumn. This is the season that our state really gets to show off, and we're consistently in awe with its expansive beauty. Legacy Mountain Ziplines is located in Sevierville, and we have a couple of reasons why you should plan a trip out there sometime soon. Take a look at the best fall canopy tour in Tennessee.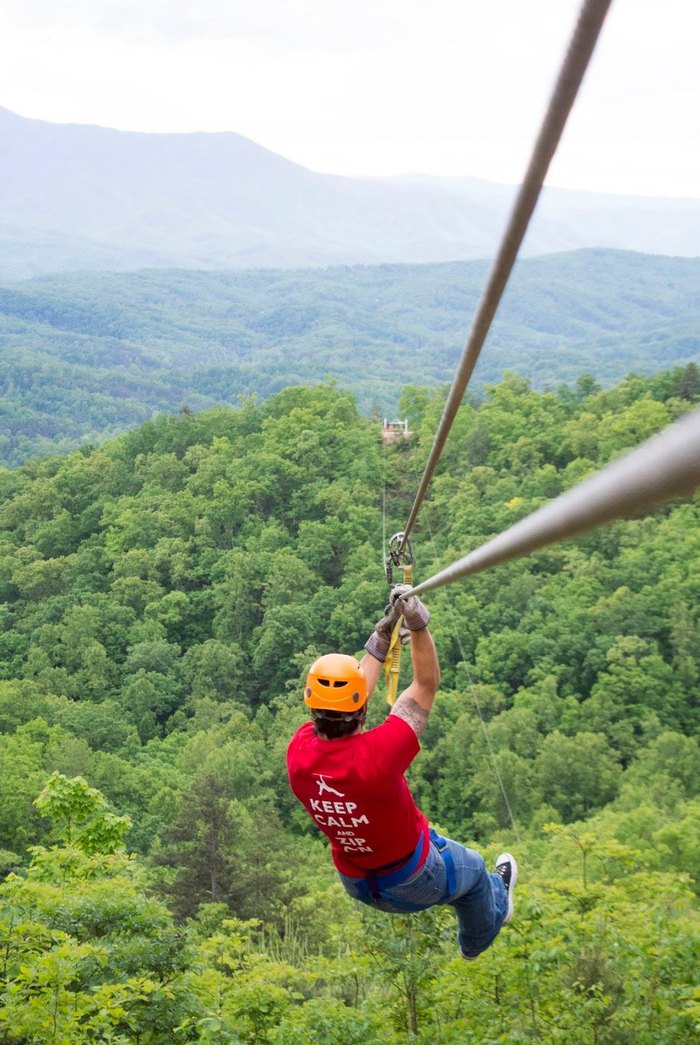 Have you enjoyed the best fall canopy tour in Tennessee? What are your other favorite things to do in fall in Tennessee? Let us know in the comments!
PS: Do you know where to find the best pie in Tennessee? We do!
Address: 2431 Upper Middle Creek Rd, Sevierville, TN 37876, USA
Best Fall Canopy Tour In Tennessee
September 27, 2019
What other places in Tennessee offer canopy tours or similar adventures?
If you're looking for similar things to do in fall in Tennessee, embark on an exciting journey with Smoky Mountain Ziplines. This incredible place has 7 ziplines! You'll love this scenic and adrenaline-pumping excursion in Pigeon Forge. Adventureworks also offers gorgeous canopy tours. At this Nashville-based attraction, guests can fly high above the Fontanel Forest. If it's vibrant fall foliage you're looking for, this adventure will definitely satisfy.
What is the best way to experience fall foliage in Tennessee?
Newfound Gap Road is the best place to see fall colors in Tennessee. You don't even need to work up a sweat! Just cruise through this scenic roadway and stare at the breathtaking foliage. This gorgeous place is right next to Clingmans Dome, a giant observation tower located inside Great Smoky Mountains National Park. Here, you can see the magical colors from 6,664 feet in the air! This destination offers 360-views of the wonderful landscape.
What are the best hiking trails to take in the fall in Tennessee?
There are so many amazing places for fall hiking in Tennessee. Radnor Lake, located in Nashville, is one of them. Here, you can enjoy nature's pristine peace and quiet. This park spans 1,200 acres and is home to several wildlife species. Keep your eye out for river otters, deer, and beavers! The Natural Bridge Trail, located in Sewanee, is another great place to hike during fall. This short and breezy trail offers astonishing views. If you want to walk a little further, continue to the Buggytop Trail and explore even more of South Cumberland State Park. There's no doubt about it — Tennessee is full of picturesque places.
Address: 2431 Upper Middle Creek Rd, Sevierville, TN 37876, USA