Experience Thousands Of Christmas Lights Underground At Cherokee Caverns In East Tennessee
There's nothing more magical than the holiday season, especially if it's spent in the heart of the American South. Really, is there anything better than Christmas in Tennessee? The Volunteer State knows how to celebrate quite a few traditions, and the fun and excitement of the season is even celebrated beneath the surface. The Christmas in the Cave at Historic Cherokee Caverns takes you and your loved ones on a journey unlike any other and introduces a subterranean experience that's one of the best in the state. Caving with a few holiday lights on the side? Sign us up! You can find all the information you need to experience this fun Tennessee tradition below.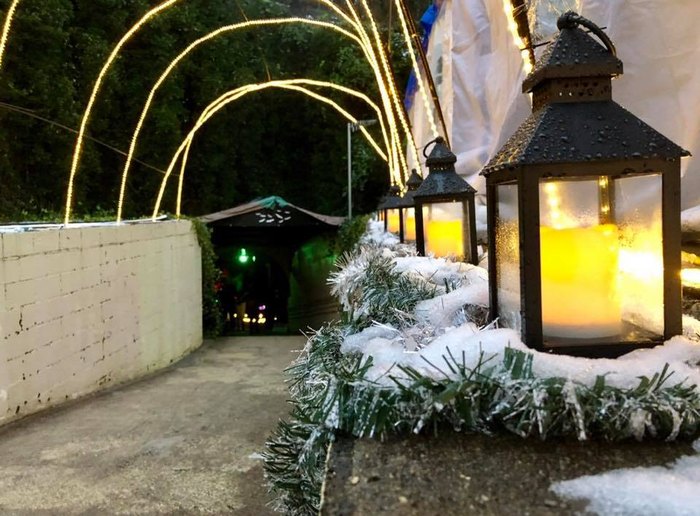 Wow – what a dazzling display! What do you think – do you agree that Christmas at the Caverns is one of the best ways to celebrate the holiday? Have you ever been to this fun display of underground Christmas lights in Tennessee before? Share your experiences in the comments!
OnlyInYourState may earn compensation through affiliate links in this article.
Address: 8524 Oak Ridge Hwy, Knoxville, TN 37931, USA
best Christmas lights in Tennessee
November 16, 2021
What are some other great places to see Christmas lights in Tennessee?
Tennessee knows how to do Christmas lights right, and the light display at Pinnacle Speedway is one that you should see. Pinnacle Speedway in Bristol gives the Christmas season a warm welcome with over 2 million Christmas lights. The event is something that locals look forward to every year, and each year features a different holiday theme. The five-mile route includes over 250 holiday displays. It is unlike any other holiday lights display in Tennessee, and you will not want to miss this year's display at the Pinnacle Speedway
Are there any Christmas towns in Tennessee?
We sure do! You will not want to miss the opportunity for some holiday shopping at the Christmas Village in Tennessee. This market has been part of the Nashville holiday tradition for over 50 years and features over 260 merchants. You can find locally made, handcrafted gifts for even the most difficult person on your list. Be sure to make a stop at The Christmas Village for gifts that will make your holiday special.
What's Christmas like in Tennessee?
As a Southern state, Tennessee doesn't often get a White Christmas, but that doesn't mean we're lacking in holiday spirit and cheer! From November through New Year's, there's an abundance of festive fun to be had all across the Volunteer State, from our many Christmas lights displays and festivals to our Christmas trains and towns. And as a bonus, we don't often have to deal with the weather being "frightful," as the old song goes; rather, mild temps mean that we can enjoy all the holiday fun that Tennessee has to offer!