These 11 Hole In The Wall BBQ Restaurants In Tennessee Are Great Places To Eat
Ah, bbq. Good ol' bbq. Here in the south it sometimes seems as if some delicious bbq sauce just runs through our veins. There are low-key joints that pop up all over the place, each one claiming the most delicious pulled pork we've ever had, another clamoring towards the top with their white sauce laden sandwiches held high. We waded through the whole mess of 'em and came up with eleven places that are perfect for dinner – and off the radar. Whether you'd rather go for a platter or a sandwich, a rack of ribs or brisket, there's something for everyone at one of the best BBQ restaurants in Tennessee. Plus, each one is great for date nights and family fun alike, true southern style. The only question is…did your favorite spot make the list?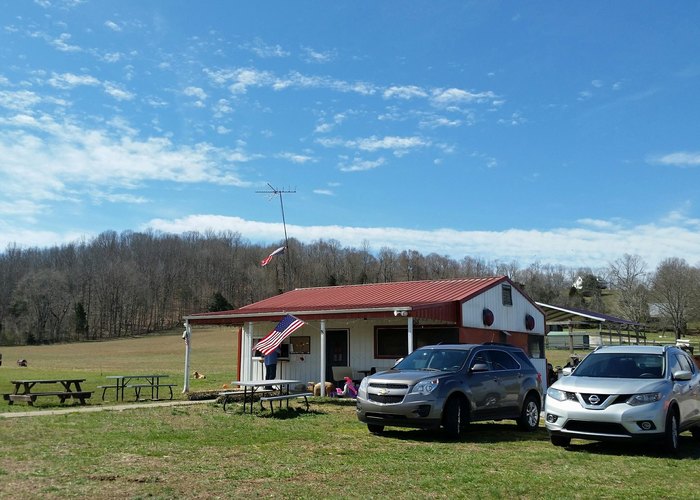 Did your pick for the best BBQ restaurants in Tennessee make the list? What other hole in the wall restaurants in Tennessee do you love? Let us know in the comments!
Now that you're all full, take a look at The View From This Tennessee Mountain – it's the best you'll ever see.
OnlyInYourState may earn compensation through affiliate links in this article. As an Amazon Associate, we earn from qualifying purchases.
More to Explore
Best BBQ Restaurants In Tennessee
Is Tennessee known for BBQ?
Absolutely! Tennessee is known for its decadent BBQ, which differs depending on what side of the state you're choosing to indulge. Best enjoyed with a side of cornbread or maybe even macaroni and cheese or green beans, our state serves up indulgent platters all across the state and there are several local restaurants in Tennessee that claim to be the best.
What style of BBQ can be found in Tennessee?
Tennessee BBQ isn't as firmly defined as Carolina BBQ or even Kansas City BBQ, but Memphis is perhaps the best known regional identifier. The city is known for dry and wet pork ribs, and tomato-based barbecue sauce. If you order the dry ribs, they'll be covered in a "rub," most likely. A rub refers to a mix of spices and herbs, then smoked to finish it off.
What are the other best hole in the wall restaurants in Tennessee?
If you're ever in Nashville, Brown's Diner and Dino's are always good spots to go for classic fare and a bit of southern hospitality. The Bell Buckle Cafe in Bell Buckle is a solid spot for a small town meal, and Cozy Corner BBQ in Memphis makes for a fabulous plate of meat. Waverly has the aptly named Hole In The Wall Diner, and Congas Latina Food in Chattanooga serves up spicy fun without the touristy fanfare. They're all tried-and-true local favorites and some of the best hole in the wall restaurants in Tennessee.
Related Articles
Explore Tennessee