The Ultimate Bucket List For Anyone In Southern California Who Loves Waterfall Hikes
Looking for a beautiful way to enjoy some time in the great outdoors right here in Southern California? Then you'll want to check out these magnificent waterfall trails that are a blast to explore year-round, but especially during the scorching heat of the summer. From quick and easy hikes to uphill trails that will leave you feeling accomplished, you'll be glad to know these stunning waterfalls can be found right here in Southern California and are some of the best hikes in Southern California.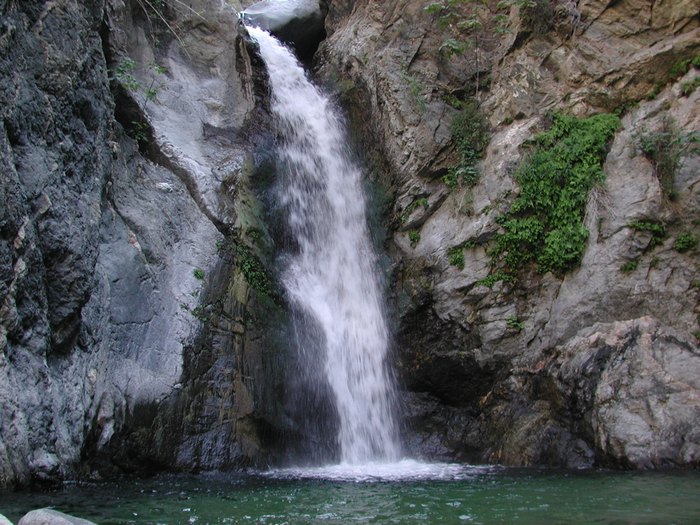 Do you have a favorite waterfall trail on the list? If so, we'd love to hear about it in the comments. Looking for more outdoorsy adventures in Southern California? Then make sure to take a look at these 11 magnificent trails in Southern California that you must see before you die.
OnlyInYourState may earn compensation through affiliate links in this article.
Best Hikes In Southern California
April 12, 2022
What are the most scenic hikes in Southern California?
Most people know that California has some of the best hikes in the country, and while Southern California may not have the famous hikes in Yosemite National Park or Sequoia National Park, it still has some of the most scenic hikes around. Here are some of the best.
Bridge To Nowhere
The Bridge to Nowhere can be found in Angeles National Forest and is a bit of a long one. Clocking in at 10 miles, this hike will take you through the San Gabriel Valley as you traverse canyons and walk along the scenic San Gabriel River. The bridge was built almost 30 years ago in 1936 and has been used by bungee-jumpers in the past. On warm days, you can also jump in the river to cool off.
San Jacinto Peak
Unsurprisingly, one of the tallest mountain peaks in Southern California has one of the best views in the state. Mt. San Jacinto Peak has an elevation of 10,834 and is a journey to get to. Most people take the Palm Springs Aerial Tramway up part of the mountain, which just leaves the final 2,400 feet of elevation for you to hike up on the Round Valley Trail. Others looking for even more of a challenge can hike from the small town of Idyllwild, California, taking the long and scenic route up to the peak. For those looking for even more options to reach the top of Mt. San Jacinto, the Cactus to Clouds Trail, known as the Skyline Ridge Route to some, is a 14 mile hike that is incredibly steep. However, this trail will give you major bragging rights as it begins on the desert floor and you'll have to hike all the way up without the help of the aerial tramway.