10 Things People Miss The Most About Southern California When They Leave
It's hard to imagine settling anywhere else once you've had the experience of living in Southern California, as the lifestyle here has tons of perks. Here are a few of our favorite things people miss most about Southern California if they ever had to leave this glorious state.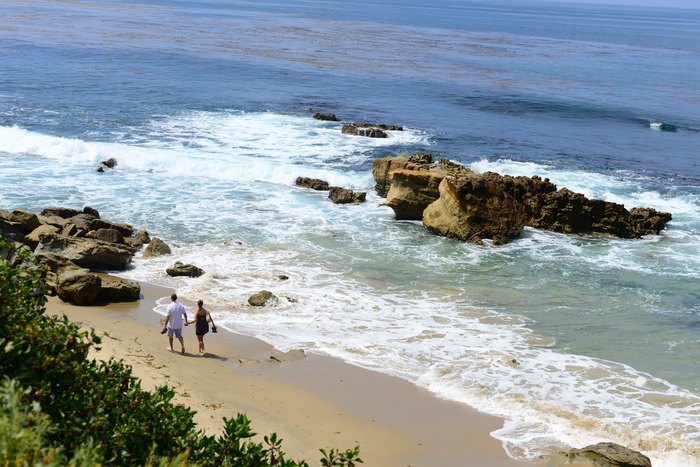 Southern California has it all. I really can't imagine a better place to live. If we ever have to leave we'll go kicking and screaming as there is nothing else that can come close to this beautiful paradise. What are some of things you'd miss most if you ever had to leave Southern California?
Address: Southern California, CA, USA
Things People Miss Most About Southern California
June 26, 2021
What are some of the best things about living in Southern California?
Take it from someone who has lived here and moved away, there are many incredible characteristics that make life in SoCal the best. One thing is the variety of landscapes. Between beaches, mountains, lakes, rivers, deserts, and more, there's a bit of something for everyone. Good weather year-round is a pretty obvious reason why living here is incredible. Day trip options are also abundant here between all the theme parks, beach towns, hiking trails, and quaint villages. There's so much beauty to explore here in SoCal!
What are the best hikes in Southern California?
With all the gorgeous scenery that SoCal has to offer, we are lucky to have all the hiking options we do. If you want a shorter and sweeter hike that's under five miles, head to this post where you'll find some incredible hikes that everyone should take. From Lake Calavera in Carlsbad to Paradise Falls at Wildwood Park in Thousand Oaks, you will be in awe of all the natural areas that can only be found in Southern California. If you have kids, you may also want to check out our article, 8 Totally Kid-Friendly Hikes In Southern California That Are 1 Mile And Under for some easy, shorter trails. 
Where are the best scenic overlooks in Southern California?
Southern California has plenty of mountains with some epic hikes to scenic overlooks with grand vistas of the surrounding landscape. If you prefer a hike with a scenic overlook as a final destination, head to this post where you can learn about a few such trails. If you're in Los Angeles, the Baldwin Hills Scenic Overlook gives incredible views of Culver City and Los Angeles. The way to get to the overlook is by a mile-long staircase, so you will get an incredible workout as you trek to the top. And then there's Castle Canyon Trail in Altadena that leads to Inspiration Point where you'll find endless views that you'll find, in a word, inspiring!
Address: Southern California, CA, USA