Take These 6 Country Roads In Southern California For An Unforgettable Scenic Drive
There's nothing more relaxing and rejuvenating than a scenic drive in Southern California. Although some of these roads aren't what one might consider a country road, they are definitely peaceful, quiet, and remote, and you're sure to adore them as much as we do. Hop in the car, roll down the windows, and crank the tunes. Enjoy the scenery!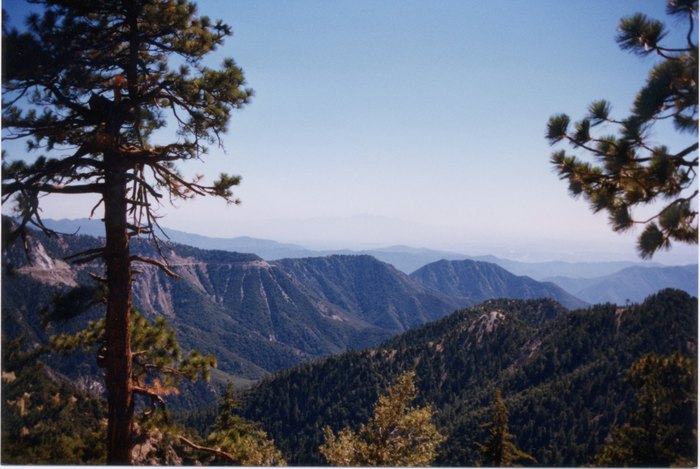 Pack up a picnic lunch and hit the road, as these scenic drives are the perfect way to enjoy a relaxing weekend. Are there any other scenic SoCal road trips you think should be on this list?
While you're out exploring by car, you might enjoy learning more about Southern California's towering mountains. Here are nine of the most scenic mountains in SoCal that everyone should see up close and in person at least once in their lifetime. And don't forget to check out our ultimate road trip essentials packing list!
OnlyInYourState may earn compensation through affiliate links in this article.
More to Explore
Best Scenic Drives In Southern California
Where are some scenic places in Southern California? 
Some of the most scenic places in Southern California include:
Joshua Tree National Park
Sequoia National Park
Los Padres National Forest
Southern California is a beautiful region that often goes overlooked in favor of the northern portion of the state, but folks shouldn't be so fast to write it off! There are plenty of breathtaking places scattered throughout SoCal. For example, if you're craving something unique, you should check out Joshua Tree National Park, which is very special: it's one of the only places in the world where Joshua trees, a strange-looking relative of the yucca, grow. Sequoia National Park is incredible and well worth a visit from everyone at least once (though we suspect you'll want to return ASAP). The Los Padres National Forest is another perfect place for folks looking for scenic places in Southern California.  
What beautiful road trips in Southern California should I take this summer?  
The Angeles Crest Highway is one of the most beautiful road trips in SoCal.
If you're hoping for a variety of scenic roads to travel during the warmer months, you're in luck – SoCal is home to so many that it's tough to narrow down to just a small handful. However, some of our very favorite drives in southern California are worth mentioning! For example, the Angeles Crest Highway offers up incredible mountain views, and Highway 39 through San Gabriel Canyon is priceless. The National Old Trails Highway is an amazing drive and worth planning an entire weekend around. Look at this article for more SoCal road trip dream vacations!  
What are the most beautiful Southern California byways? 
Some beautiful SoCal byways include:
Chimney Peak Backcountry Byway
Death Valley Scenic Byway
San Luis Obispo North Coast Highway
Wild Horse Canyon Scenic Byway
There are so many that it's hard to say! Some of our favorites include legendary drives like Chimney Peak Backcountry Byway, which is a gateway to some of the best mountain views in all of California, and believe it or not, the Death Valley Scenic Byway is a must for desert enthusiasts. The San Luis Obispo North Coast Highway is an amazing drive with beautiful ocean views (and what California drive would be complete without ocean views?). The Wild Horse Canyon Scenic Byway is another great one for desert and semi-arid landscape enthusiasts.  
Related Articles